By Darlene Aronson on May 18, 2010 with Comments 0
---
There's no hiding it, getting a college education is a costly venture, and it's only becoming more expensive. Despite a parent's concern for their child's well-being and education, putting a child through college is a difficult and stressful event for a parent. A four-year university can cost tens, if not hundreds of thousands of dollars in tuition.
But there's more than just tuition when tallying up the college bill. Ontop of the enormous debt of college tuition, there's also the cost of dorms for the student to stay at while attending the university, costs of daily needs such as food, clothes, transportation, and college text books, let alone the idea that your child may want money to take a break and catch a movie, or any other form of entertainment. Collectively, this all adds up to a huge obstacle in giving your child a college education.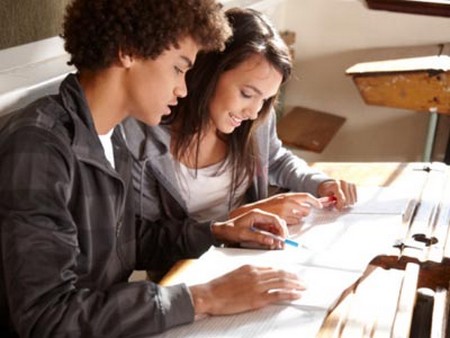 There are sources of help a parent can look to, though. Financial aid is a popular source to help college costs today, even among families who are well-off and have a lot of money. Some popular forms of financial aid today are scholarships and college grants. What a college grant is, is money that is given to you, which you do not need to pay back.
Some college grants are funded by the government to give financial aid to anyone who needs it, like the Federal and National Pell Grants. These college grants are nationwide and intended to assist anybody pursuing an undergraduate degree. The great thing about these college grants is that anybody can apply, and the amount aided depends on variables such as the student's current financial situation, needs, and the expenses they face in pursuing a college degree (because some schools are more expensive than others.)
Other federal college grants include the FSEOG (Federal Supplemental Education Opportunity Grant), which aims to assist undergraduate students with ongoing financial needs. This is a more exclusive grant and a student's eligibility depends on if they meet certain criteria.
When scholarships and grants do not bring parents and students to meeting the financial requirements for paying for college education, then sometimes further steps are taken, such as student loans. Student loans are loans banks and lending organizations offer to students which must eventually be paid back. This can seem daunting, due to the fear of interest rates, but student loans are often very accomodating in this respect, as they do not charge interest until after you have finished your schooling, and often give you a grace period of 6 months to a year after completion of your school so that you can get a job before making payments on the loan. This is an excellent option for parents to co-sign on a loan for their child, where the child can pay off the loan when they have a high paying job from their college education.
Filed Under: Education & Training
About the Author: Darlene Aronson holds a degree in English literature and is a college teacher in Texas, USA. She likes to help others by sharing her experiences in education and training field. She has written for many blogs as well as local magazines.
Comments (0)