By Cody Riffel on Mar 12, 2010 with Comments 0
---
If you are a wine lover planning a trip to San Francisco, then you should not miss the day trip tour to many vineyards that are just a short drive from the city. Most of these vineyards offer tour packages that allow you to taste their wines for free. All ages are accepted on most tours, but only those aged 21 and above can join the wine tasting. Even so, the whole family will surely enjoy the tour.
Sonoma Valley and Napa Wines
For people who have already tasted many wines, you'll be surprised to know that there are still great wine flavors that you're missing. These excellent wines are produced by California's Sonoma Valley and Napa Regions and are specially picked to showcase the best products of said vineyards. After the tour you will emerge as a newly reformed wine lover. Your knowledge about wine and how it is processed will be broadened, making the experience truly worth your time.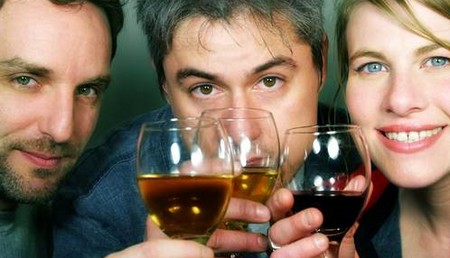 Self-Guided Tours
You can also choose to visit the vineyards on your own since the drive is short anyway. Just make sure you have a designated driver with you because you will not be able to resist tasting wines the whole day. During the drive you can enjoy beautiful sceneries along the way and explore more of San Francisco, making your wine tasting adventure more exciting.
SUV Tours
Another tour option is the SUV tour that these vineyards offer. It costs a little more than the usual bus tour because with SUV tours, you will get personalized attention. Also, many smaller wineries will be able to accommodate you. If you are interested in SUV tours, make sure you make a reservation a week before; unlike bus tours, SUV tours cannot accept last minute reservations.
Wine Tasting Tips
To enhance your wine tasting experience, here are a few tips:
Avoid wearing perfume or any other cosmetics with strong scents. You won't taste the real flavor because the scents will compete with the fragrance and the taste of the wine.
If possible, ask your group not to bring scented cosmetics such as perfumes, lotions, aftershaves and the like.
The way you hold the glass wine can also affect the taste. You should hold the glass by its stem so you don't warm the wine.
Eat something bland like saltine crackers or French bread in between wine tasting so as to cleanse your palate.
After the tour, you will feel a whole lot different about wines. The tour will give you plenty of information about wines: the kinds, the regions where wines are produced best, the different tastes of wines, etc. You will also learn what makes a certain winery unique when compared to other wineries, as well as suggestions about how to serve the wine and which foods taste better when paired with wines. And lastly, if you buy wine from them, you will be taught how to properly store it.
The experts at wineries will be delighted and the novices will learn to love wine during such a tour. The next time you attend a party and wine is served, you will actually know how to taste it and you just might leave a good impression on the other guests.
Filed Under: Arts & Entertainment
About the Author: Cody Riffel is a regular contributor to MegaHowTo. She likes to write on variety of topics, whatever interests her. She also likes to share what she learns over the Internet and her day-to-day life.
Comments (0)