By Alan Kennon on Jun 12, 2010 with Comments 0
---
We usually follow the Gregorian calendar. But Chinese New Year basically falls around Jan 21 and Feb 20. This is a wonderful occasion for the Chinese people. Most of them have holidays during this period. Not only the Chinese celebrates their New Year but also most of the peoples of other countries also celebrate this New Year. Follow the given tips which will help you a lot to the party to a grand success.
Budget is the key thing to consider for any form of event. Prepare a budget considering the venue, invitation, food stuffs and refreshment. Don't forget to decorate your party hall.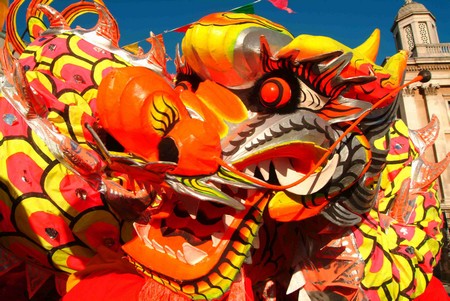 This New Year is also called as the Lunar new year. Chinese follow the lunar calendar this is a different one compared to western calendar. This calendar is basically based on 12 animals and the moon cycles. They use them to date the years. The 12 animals which are used in this calendar are dragon, dog, rooster, rabbit, pig, ox, rat, monkey, horse, snake, sheep and tiger. While celebrating the party don't forget to choose your theme. The theme is mainly choosing the animal for that year.
Now choose the location for celebrating the party. You can prefer your home, restaurant, picnic spot, hotels and even wherever you want to. Try to prefer home to celebrate your party which will not disturb you in any way. Choose the guests whom you want to invite.
Create the invitation for your guests to invite them to your party. Invitation should be created in such a way that it resembles the theme for the New Year. Now start the decorations works. Chinese always prefer the color for various occasions. Red is a favorite color for them. Prefer the red itself.
Prepare the menu for the party. Go to the departmental store purchase the goods for the recipe. Try to choose some food stuff which will bring good sign for the New Year. Prefer the Chinese food stuffs. Try to include noodles, clams, fruits and spring rolls. Decorate the table with round fruits, Chinese believe that round fruits give wealth.
Try to give some gifts for the children who attend the party which makes the party more interesting. Mostly Chinese give a red envelope with lucky money inside them.
The Chinese are the masters for the fireworks. Try to have some fireworks to make your party colorful. Using fireworks are prohibited in your area means avoid them. Don't prefer noisy crackers. Enjoy the New Year.
Filed Under: Lifestyle & Personality
About the Author: Alan Kennon lives a very happy life with two kids and a lovely wife. He likes to share his life time experiences with others about how they can improve their lifestyle and personality.
Comments (0)