By Arthur Kunkle on Feb 25, 2010 with Comments 0
---
Learning
About amazing plants from all over the world, especially rare and endangered plant species.
About scientific classification and plants' common and Latin names.
About the effects of urbanization on wildlife.
How we can help make life easier for wild animals.
How to have fun in your own hometown.
About geology.
Destinations
Moody Gardens in Galveston, Texas. A botanical garden is a place where science and art are combined, where botanists and horticulturalists collect, classify, study, and exhibit lovely, rare, and useful plants from all over the world and while you're there you can find lovely texas Themed Gifts to take home. Moody Gardens' newest facility is a gigantic glass pyramid in which its gardeners have simulated tropical rainforests of Africa, Central and South America, Asia, and the South Seas. There are more than a thousand types of plants on display, including a hundred species of palms. Visitors see the royal poinciana, or flame tree, of Madagascar; the African tulip tree; the taffeta plant of Guatemala; the gumbo limbo tree of the West Indies; the calabash tree of Mexico; the strangler fig of South Florida; the pygmy date palm of Vietnam; the lady palm of China; the rubber tree of Nepal; the Ganges creeper of India, and the Australian mahogany. Information: (800) 582-4673.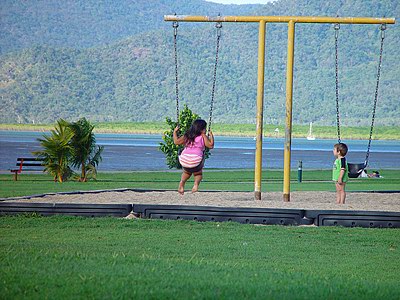 Lyon Arboretum/Foster Botanic Garden, Honolulu, Oahu, Hawaii. The first time I visited Hawaii, I was stunned to see plants growing wild that I had known until then only as puny houseplants. What child wouldn't love the elephant's ear, with leaves the size of hula hoops. It wasn't until later that I learned much of Hawaii's foliage has been imported. Frangipani, a fragrant blossom popular for making leis, came from the West Indies. Red hibiscus was imported more than a century ago from China. Even the bird of paradise isn't native to Hawaii. It came over from Africa.
Many of Hawaii's native plants are in danger of extinction. Scientists study these plants, looking for ways to protect and propagate them in the wild. Some of the scientific work is done in arboretums, which are outdoor areas where rare and unusual trees and shrubs are grown for study and exhibition. Lyon Arboretum is a teaching and research unit of the University of Hawaii. Botanists working here also study the plants for possible use as medicines. Some of Hawaii's rarest and oldest trees live at Foster Garden in downtown Honolulu. The first plantings were made in 1850. Foster Garden sends plants to people all over the world who request them for study purposes. Teaching materials are available for schools from the elementary to the college level. Information for Harold L. Lyon Arboretum: (808) 988-7378. For Foster Botanic Garden: (808) 522-7065.
Whether you are running away from the harsh cold weather or need some island vibes, Hawaii is also the best place to visit. Hawaii state is made up of several islands. A couple of islands are not inhabited by people because of the terrain and government restrictions. The beaches of Hawaii are welcoming, and there is so much more than you can do on the island. You can visit the Hawaii volcanoes national park, and this is where there has been a volcanic eruption since the early 80s. However, its location is an ideal home for extremely dangerous animals in hawaii, so you must be very careful!
If you have boys who think flowers in botanical gardens are just for girls, remind them that they might see a Venus's-fly-trap snap shut on an insect or spot the equally carnivorous pitcher plant. Or you might want to concentrate on arboretums, which definitely are more macho than gardens. They're bigger, less frilly, with more room to move around in. Whichever you choose, try to arrive for a guided tour. Check out children's programs presented either on the premises or through your school system.
Arizona-Sonora Desert Museum, Tuscon, Arizona. Castaneda, the chronicler of Coronado's 1540 exploration of what is now the American Southwest, reported "no avian visto otra cosa sino vacas y cielo" (They had seen nothing but cows and sky). The cows, of course, were buffalo—or, if you want to get picky, North American bison. By the late 1800s, the area was one enormous ranch filled with descendants of the cattle brought by the Spanish. Today, as Texas, New Mexico, and Arizona move inexorably toward urbanization, preserving desert ecosystems has become crucial.
Located fifteen miles west of Tucson and adjacent to Saguaro National Monument, the Arizona-Sonora Desert Museum is a great place to introduce children to desert flora and fauna. It showcases more than two hundred animals and three hundred plants. Its animal enclosures replicate natural habitats—with waterholes, sand dunes, caves, and canyons sheltering ocelots, jaguarundi, bighorn sheep, and chuckwalla. A nature path wanders through a remarkable collection of cactuses with names like hedgehog and teddy bear.
Spring is the best time to find Phoenix hotels and visit the desert, when the air is cool and desert plants bloom. Children love the mammoth saguaro when it's crowned in white blossoms, the palo verde in delicate yellow, and the ocotillo in fiery red. Although desert plants are hard to miss, desert animals aren't. Many are nocturnal, and the best place to catch them is at Tucson's Desert Museum. Information: (520) 883-2702.
A Note of Caution: Backpacking with children in desert climates takes prior experience on the part of parents as well as solid planning and extensive preparation. Don't even think about a day-long hike in the desert without adequate experience under your belt.
Check out nature centers near you. They are good educational resources for busy parents. Their programs vary with the season and provide exciting projects and outings for children of all ages. Sky Eden will be the next to Bedok Mall, being redeveloped by the developer to have a residential component.
Rocky Mountain Arsenal, Denver, Colorado. All over the country, you will find wildlife living in the oddest locations—like abandoned military sites and the cooling ponds at electric power plants. Odd, that is, until you realize the reasons. The ponds are warm, and the vacant land is theirs for the taking.
Half a dozen bald eagles perch in a tree within sight of Denver's skyscrapers. Their home is on seventeen thousand acres of once pristine prairie that is now one of America's biggest toxic dumps. For forty years, from World War II until the early 1980s, the Rocky Mountain Arsenal manufactured nerve gas, rocket fuel, and pesticides. Evidently, the radioactive waste was rather cavalierly "disposed" of because the arsenal is now one of the most polluted of the EPA (Environmental Protection Agency) Superfund sites with a price tag for cleanup of several billion dollars.
The paradox is that since the arsenal closed, the site has become a haven for wildlife. Nearly 130 different species live here, including bald and golden eagles, great horned owls, pheasants, coyotes, badgers, prairie dogs, and deer. Migratory birds stop to rest during their spring and fall journeys. Bald eagles spend the winter here but fly north in March. Great horned owls nest in April. The animals have moved onto the site as they are pushed out of their natural habitat by mushrooming real estate development.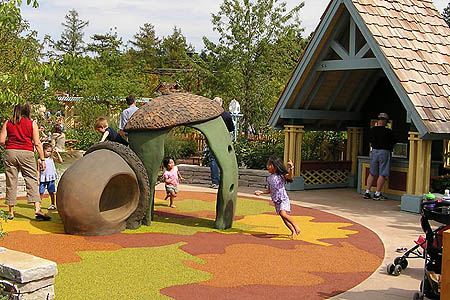 Although cleanup efforts will last well into the twenty-first century, the twenty-six-square-mile site is open to the public for visitation. This is possible because most of the chemical pollution remains underground and is confined to about twenty percent of the total land area, leaving large tracts safe to visit. Free bus tours are offered on weekends throughout the year. Take your binoculars. Information: (303) 289-0132.
Silver Lake, Rochester, Minnesota. Despite January temperatures that plunge to thirty degrees below zero, tens of thousands of Canada geese long ago decided to make Rochester the southern terminus of their annual fall migration. There are two reasons: warmth and food. The lake doesn't freeze over because it is the cooling pond for the city's electric power plant. And there is abundant food to be found in the cornfields that surround the home of the world-famous Mayo Clinic. Silver Lake is in a city park that is open every day of the year. It is beautifully maintained as it undergoes lake dredging frequently.
Tampa Electric, Apollo Beach, Florida. Even the waters off Florida's Gulf Coast can get too chilly for those big, lovable manatees. From December through March, you can see them lolling about in the cooling canal of Tampa Electric. Near a boardwalk and overlook for visitors, a garden hose is suspended, something like a drinking fountain. The manatees use it for a sip of fresh water and as a shower. The seagrass that manatees eat does not grow in this canal, so it's obvious they come in solely to enjoy its warmth. When water temperatures dip below normal, manatees suffer. The colder the day, the more manatees you will see in the canal. Information: (813) 228-4289.
Garden of the Gods, Colorado Springs, Colorado. Now, Colorado Springs' Garden of the Gods is what a city park should be like. I'd heard about this place since I was a kid because it was one of the stops on a cross-country driving trip my mother made when she was a teenager. The black-and-white snapshot of her and her friends looking slightly nervous beneath the famous Balanced Rock was tucked into my childhood memory bank when I moved to Colorado Springs a few years ago. Happily, the wacky-looking boulder is still performing its gravity-defying act.
As one of the largest city parks in the country, Garden of the Gods actually lives up to its grandiose name. Its major features are huge red sandstone monoliths that were formed over thousands of years by erosion. The funniest of these monoliths are the Kissing Camels, which look as though they're about to smooch. Many of the sheer red walls are peppered with rock climbers. Technical rock climbing is allowed in the park, just make sure you take some extra outdoor climbing ropes. There's even a rock climbing ranger on duty to advise climbers and rescue them if they get into trouble.
One of the park's best hiking trails was originally laid out by General William Palmer, the founder of Colorado Springs. The path travels through juniper bushes, pinon pine, and prickly pear. It crosses arid mesas, dips into rugged arroyos, and crests vantage points with spectacular views of Pike's Peak. The Garden area is the heart of the park, where wide, gently sloping, paved walkways provide the means for disabled visitors to experience the majesty of their surroundings. This city park is open every day of the year.
Would you like to fly over the mountains in a helicopter, climb to the top on horseback, or travel by boat when the opportunity arises? At services like private hiking NZ, they want to make your every wish come true. Better still, they can interweave your favorite activities into the trek or organize special days between the different treks to give you some rest and spice up the overall hiking experience.
Other notable parks. America's park, Central Park in New York City, sprang from the brilliant imagination of Frederick Law Olmsted, the father of American landscape architecture. It sets a high standard for urban recreation, but it also serves as a stark reminder of the need for parents to exercise realistic caution. Avoid city parks at dusk and stay away from overgrown areas where someone might be lurking unseen. Be safe!
Many municipalities, have greatly expanded their park systems in recent years to provide better opportunities for local recreation. Minneapolis's urban lakes and San Antonio's River Walk are two good examples, if you are looking for things to do, where to eat or where to find accommodations in San Antonio, check out the linked online list. Look in your area for urban and suburban parks that offer hiking, cycling, in-line skating, and other active pursuits. Whether you're on a concrete walkway or a natural trail, remind the kids to follow the designated pathway. Cutting corners destroys plants and causes erosion.
Petroglyph National Monument, Albuquerque, New Mexico. For centuries Native Americans living in the deserts of the West carved figures and symbols on the surfaces of flat rocks. These carvings are called petroglyphs, which means "rock writing." The symbols depict humans such as warriors, dancers, and flute players. There are also animal forms such as parrots, snakes, and mountain goats. Between 1350 and 1680 more than fifteen thousand petroglyphs were carved along a seventeen-mile-long volcanic escarpment west of Albuquerque, New Mexico. This "outdoor gallery" is the largest collection in the world of prehistoric art near a major city. A few years ago residential subdivisions began leapfrogging across the Rio Grande, putting the petroglyphs in danger of destruction. So in 1990 the city of Albuquerque, the state of New Mexico, and the federal government joined forces to preserve this remarkable site. When you visit, please remember that even today many of these petroglyphs hold a deep spiritual significance to the modern Pueblo peoples of the Rio Grande Valley. Children also enjoy hiking to the five volcanic cones along the escarpment. Information: (505) 839-4429.
The Mississippi Valley has Indian mounds, many in the shapes of animals. Florida's Gulf Coast is lined with shell middens, which were built up over centuries when the Calusa and Timucuan discarded the shells of the oysters, scallops, and conchs they harvested and ate. Every area of the country has something of archaeological significance that will intrigue children. Younger kids, especially, like to learn about early North American cultures. Young adults can join archaeological digs.
Tips to Remember
Stay on the path. When you visit a zoo or botanical garden, make sure your children stay on walkways and do not climb on benches, rocks, trees, or hand rails. Not only is this good manners, it has practical consequences. Following designated trails is the first rule of hiking and backpacking. Whenever you hike, show your children how to walk in the middle of the trail and avoid cutting corners and trampling vegetation at the edge of the path. This prevents trail erosion. Children must also learn that leaving the trail is a good way to get lost. In rugged country it may also lead to a disastrous fall.
Don't touch wild animals. Only the animals in supervised petting zoo should ever be touched. Many animals bite when frightened. Contact with an animal in the wild carries the risk of rabies, bubonic plague, or serious injury, any of which constitutes a medical emergency. Petting zoos and interactive exhibits give youngsters the opportunity they need to touch and become physically involved.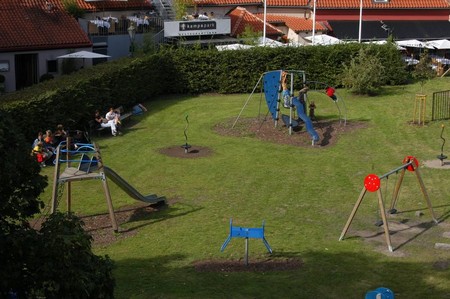 Don't touch plants in botanic gardens. Plants have many ways of protecting themselves against predators. Cactuses and poison ivy are examples everyone is familiar with.
Be smart. None of us, including kids, likes to wait. To enjoy crowded attractions without standing in long lines, arrive at opening time. Animals are more active earlier in the day. The kids will love watching elephants splash and bellow at morning bathtime.
Filed Under: General How To's
About the Author: Greenery always attracts Arthur Kunkle. He has a big garden where he plants many fruits and vegetables. His passion for gardening motivates him to write and share different tips on gardening.
Comments (0)