By Roberta Southworth on Feb 25, 2010 with Comments 0
---
Once there were more trails in America than roads. There were game trails, Indian trails, pioneer trails. The trails sought the path of least resistance—following streams and valleys, aiming for the lowest mountain passes. Trails were not straight. They took their time forging a way through the wilderness. But progress came, and people stopped traveling by foot and horse-back. Railroads and automobiles made people forget about trails. Except, that is, for an individual here and there who happened to like a trail because it was not a road. During the early decades of this century, hikers and mountaineers in the Northeast and the Northwest tackled the huge project of linking up old trails and creating new trails into long, unbroken corridors. Thus were born the first two pathways to be designated national scenic trails—the Appalachian Trail and the Pacific Crest Trail. Along with the Continental Divide National Scenic Trail, they make up the Big Three classic long-distance American hiking trails.
Hiking the entire length of these trails, especially in a single trek, is a major undertaking that only a few hardy souls have the time or endurance to complete. However, people of all ages join the trails at almost any point along their lengths to hike and backpack a segment. Some portions of these trails are much more popular than others—particularly the parts that pass through national parks. On other sections you might not see another soul. Write for free government literature and buy guidebooks and maps before you head out.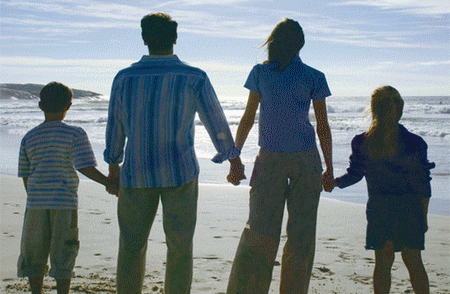 Destinations
Appalachian National Scenic Trail, Maine, New Hampshire, Vermont, Massachusetts, Connecticut, New York, New Jersey, Pennsylvania, Maryland, West Virginia, Virginia, Tennessee, North Carolina, and Georgia. The senior citizen of American trails stretches from Mount Katahdin in Maine to Springer Mountain in Georgia. On its way it winds through fourteen states, eight national forests, and six national parks. It was completed during the Depression by the Civilian Conservation Corps (CCCs). In 1968 the A.T., as backpackers call it, and the Pacific Crest Trail were designated as the country's first national scenic trails. Although half the country's population lives within a day's drive of the A.T., it is estimated that only fifteen hundred people have walked it end to end. It takes six months to hike the entire trail, but there are many segments suitable for a long weekend or week-long trek. Information: Appalachian Trail Conference, P.O. Box 807, Harpers Ferry, WV 25425, (304) 535-6331. This nonprofit organization publishes hiking guides, planning information, and videos.
Pacific Crest National Scenic Trail, California, Oregon, and Washington. The Western counterpart to the A.T., this rugged trail teeters 2,627 miles along awe-inspiring ridgelines of the Sierra Nevada and Cascade mountains, through twenty-five national forests and seven national parks. In each state you will find both heavily traveled and remote sections of the trail. In California, for instance, the Lake Tahoe Basin segment is heavily used, yet the section between Lake Tahoe and the Oregon border is one of the least traveled sections. Most people who hike the entire trail do it in segments over a period of years. There are many shorter sections suitable for families, but make sure you are physically up to the segment you select. Information: Pacific Crest Trail Association, 5325 Elkhorn Boulevard, Suite 256, Sacramento, CA 95842, (800) 817-2243. Also visit https://www.visitoregon.com/businesses/allison-smith-design/ to see Oregon businesses.
Continental Divide National Scenic Trail, New Mexico, Colorado, Wyoming, Idaho, and Montana. This spectacular trail, which will eventually extend thirty-one hundred miles from Canada to Mexico, was originally envisioned to never stray more than fifty miles from the actual continental divide. This fact makes it a heavy-duty trail for part of its length. The average elevation of the trail in southern Colorado, for example, is 11,500 feet. Because of short summers at high altitude, most hikers hike this 2,650-mile trail in successive summers. Information: Continental Divide Trail Society, 3704 N. Charles Street, Suite 601, Baltimore, MD 21218, (410) 235-9610. This nonprofit organization publishes trail guidebooks and a newsletter.
North Country National Scenic Trail, New York, Pennsylvania, Ohio, Michigan, Wisconsin, Minnesota, and North Dakota. This trail is in the process of being created and will eventually become the country's major east-west trail. About half of its eventual thirty-two-hundred-mile route is now open to the public. It extends from New York's Adirondack Mountains through the hardwood forests of Pennsylvania, along the canals of Ohio, across the Straits of Mackinac, through the pine forests of Wisconsin and Minnesota. It ends at Lake Sakakawea Scate Park on the Missouri River in North Dakota. The trail is used primarily by hikers and backpackers, although a few segments are open to bicycling, cross-country skiing, and horseback riding. Families all along the trail are encouraged to join a citizen group in their state to help establish, promote, and protect the trail. Management: National Park Service, North Country Scenic Trail, 700 Rayovac Drive, Suite 100, Madison, WI 53711, (608) 264-5610. Also contact: North Country Trail Association, 3777 Sparks Drive, S.E., Suite 105, Grand Rapids, MI 49546, (616) 975-0831.
Iditarod National Historic Trail, Alaska. Originally an ancient hunting route, this thousand-mile trail first gained fame when it was used by early twentieth-century gold seekers. Today it is best known for the Iditarod Trail Sled Dog Race held each March. It is primarily used as a winter trail when the tundra and rivers are frozen. Much of it is virtually impassable during the summer. A section that can be hiked is the twenty-six-mile Iditarod/Crow Pass Trail that runs through Chugach State Park near Anchorage. Management: Anchorage District, Bureau of-Land Management, 6881 Abbott Loop Road, Anchorage, AK 99507, (907) 267-1246. Also contact: Iditarod Trail Committee, P.O. Box 870800, Wasilla, AK 99687, (907) 376-5155.
Ice Age National Scenic Trail, Wisconsin. About half of this one-thousand-mile Wisconsin trail is now open to the public. It follows a meandering chain of moraine hills that marked the southern edge of the great glacial ice sheet. Hikers get to know esoteric glacial features such as kames, kettles, potholes, and erratics. Management: National Park Service, Ice Age National Scenic Trail, 700 Rayovac Drive, Suite 100, Madison, WI 53711, (608) 264-5610. Also contact: Ice Age Park and Trail Foundation, P.O. Box 423, Pewaukee, WI 53072, (414) 691-2776.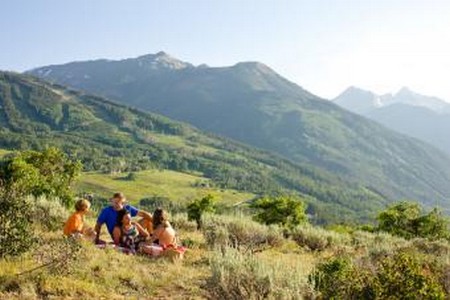 Florida National Scenic Trail, Florida. Winter is the season for this thirteen-hundred-mile trail, which stretches from the Big Cypress Swamp to the Florida Panhandle. The climate of south Florida is subtropical and, like the tropics, it has a dry season and a wet season. The wet season extends from June through October. During summer months, Florida's heat, high humidity and biting insects make backcountry activities difficult. You will be much more comfortable if you plan your hiking, cycling, and camping trips between November and April. The Horida Trail runs through a variety of landscapes. On the flat, open grasslands you will see occasional oases. These are called hammocks—areas of limestone and shell that may rise three or four feet above surrounding prairies. Trees have taken root on the hammocks, including cabbage palms, palmetto, pines, live oak, and water oak. When a hammock is near a pond or marsh, look for maples, cypress and custard apple trees. Predators such as bobcats, red-shouldered hawks, and barred owls hunt rodents, frogs, and snakes. Some hammocks are thick and dark, others are open. If you are out on the palmetto prairies or along an edge habitat, especially early or late in the day, you may see deer, cranes, burrowing owls, buzzards, quail, or doves. Information: Florida Trail Association, P.O. Box 13708, Gainesville, FL 32604, (800) 343-1882.
Filed Under: General How To's
About the Author: Roberta Southworth is a psychiatrist by profession. She likes to help out people by writing informative tips on how people can to solve their family and relationship issues. She is currently staying in Ireland. She has 5 years of couple counseling experience.
Comments (0)