By Justin Belden on Dec 28, 2009 with Comments 0
---
Box trapper is a spam filter software that blocks all unwanted email from entering your inbox. Boxtrapper aims to block email address that did not reply to the verification email. The verification email is automatically sent to the original sender of the messages. Boxtrappers functions as a spam filter for all the email address that are hosted on the server. You don't have to go through the same process of configuring it one by one for every domain on the server. The boxtrapper works by a challenge response verification.
The boxtrapper is not enabled by default and the cPanel administrator is responsible of enabling it. You can deactivate the boxtrapper anytime by clicking on the Disable button next to the Enable button. You can add your own list of approve email address into the white list. You can also include spam email addresses in the black list.  Although cPanel allows you to configure the boxtrapper, you should not modify any settings. You can edit the confirmation message that will be sent to the sender of the email messages. In addition, administrators can permit, deny or ignore messages from particular email accounts by editing the white list, black list or ignore list. The review queue allows you to see which email addresses are pending in the boxtrapper. You should review this from time to time to make sure you did not miss any important messages that should be send to your inbox.
The forward list contains approved emails that have passed the authentication of the boxtrapper.
To edit BoxTrapper forward list, follow the instructions below:
Procedure:
On the homepage of your Cpanel account, click BoxTrapper under Mail.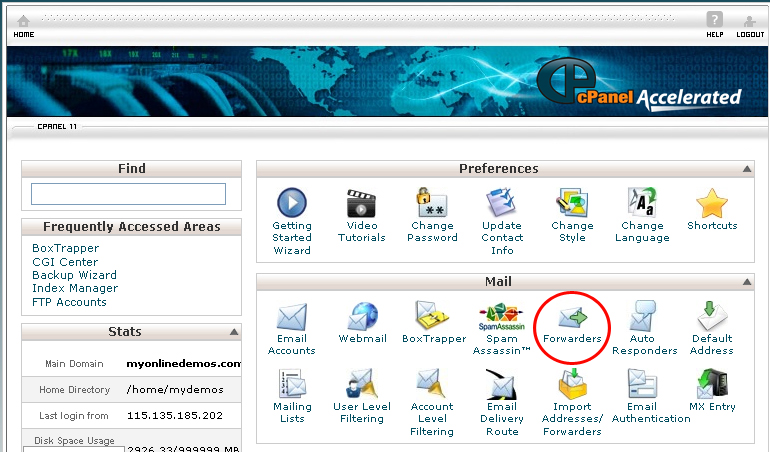 Search for the email account in which you to configure BoxTrapper and click Manage.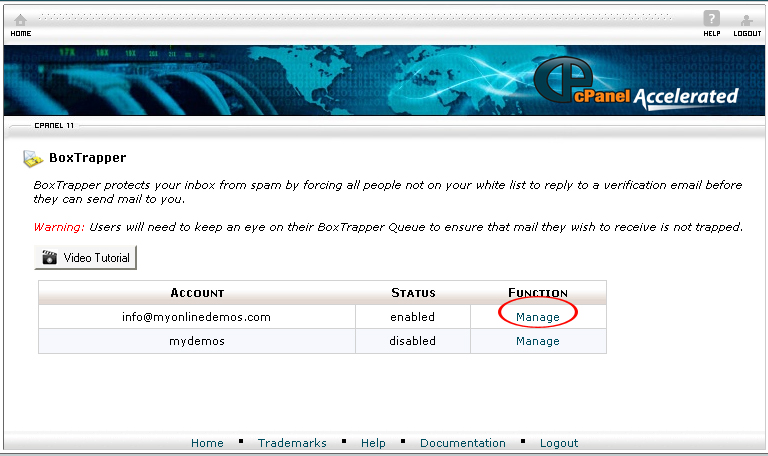 Enter the list of email address where white listed email address will be forward to in addition to the email address Box Trapper is protecting. For example, mobilephone@pdaco.com. Enter one entry per line.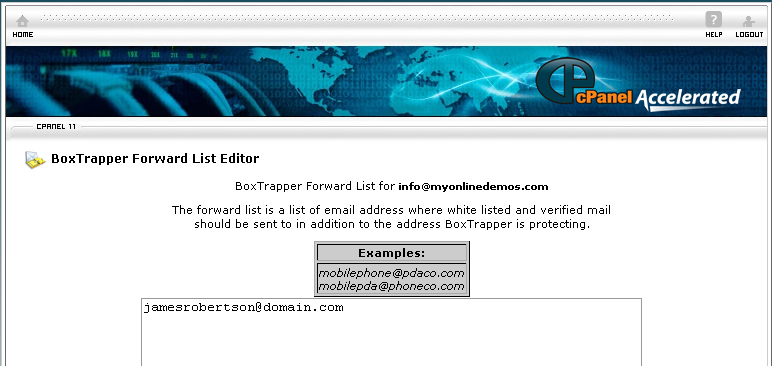 When you are done, click Save to save the changes you have made.

Filed Under: Computers & Technology
About the Author: Justin Belden is a freelance web & graphic designer with over 15 years' experience. He is also an Avid member of the Design/Development community and a Serial Blogger who loves to help people by sharing interesting and informative tips and trick related to computer and technology.
Comments (0)