By Andrew Reinert on May 03, 2010 with Comments 0
---
Over the years many have struggled with the common skin problem of acne, whether it be mild or severe. If you have sensitive skin it can be more difficult to treat your acne. However, if you take time to research and read reviews about other people's regimens, you might find the right solution for you. You can look for a site like https://vibrantdermatology.com/ and see what a dermatologist can offer you to get rid of your acne.
For the mean time, this step-by-step procedure may help you get rid of your acne in no time and achieve skin that is smooth and blemish free.
Procedure:
1. Find a great quality skin care treatment that is right for you. Ideally this should include three products: a facial wash, a serum or toner, and a moisturizer. You must remember to avoid any product that contains oil because this can lead to a breakout. You must also avoid products that contain alcohol because these cause the skin to dry, and when your skin becomes dry it will produce more oil—thereby resulting in breakouts. It is strongly recommended that you buy products that are completely natural. An all-natural brand named MyChelle works great but can be very expensive; however, a little of this product goes a long way.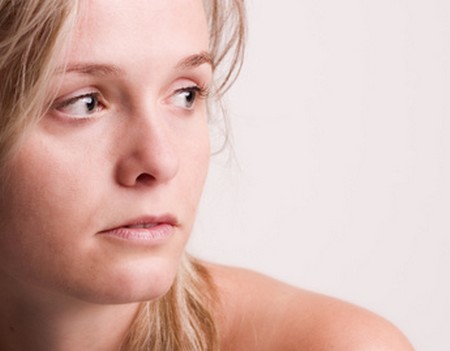 2. Consider the benefits of baking soda. This may seem odd, but baking soda has become a popular solution for those who suffer with acne and acne marks. Make a paste that is smoother than that of toothpaste, it should depend on how you want the consistency of the mixture. After washing your face with your cleanser, gently rub the baking soda mixture on your face for about 30 seconds. Use warm water to rinse. This procedure can be done during the day or at night. Ideally it is best done at night, especially if you have sensitive skin.
3. A good-quality cosmetic is an investment. Mineral make up is popular, but for some it actually can cause breakouts. Buy high-quality cosmetics that are non comedogenic, meaning they won't clog your pores. These can be pricey, but it will be worth it for the prevention of future acne. Make it a point to wash all your make up brushes once a week.
4. Get an effective spot treatment. Everyone is going to have a pimple at least once in his or her life. Put on a spot treatment when you see or feel a pimple that is bound to appear. This will stop the pimple from showing up and prevent further breakouts.
Tips and Warnings
While this may not work for some, do not be discouraged. Sooner or later, with enough research you will be able to find the right regimen and products for your skin.
Avoid any product with oil, as this will cause you more breakouts.
When you wash your face, always be gentle with rubbing. This is especially true when you are using baking soda, so apply it gently so as not to cause irritation.
Love your skin. Invest in products that are worth it and effective, even if they may cost more. Your skin deserves the best treatment.
Filed Under: Health & Personal Care
About the Author: Andrew Reinert is a health care professional who loves to share different tips on health and personal care. He is a regular contributor to MegaHowTo and lives in Canada.
Comments (0)