By Vincent Carreno on Jan 04, 2010 with Comments 0
---
Anyone who lives in a region where the winter means icy weather knows the hazards of driving on icy roads. But, sometimes it's unavoidable. By taking proper precautions like preparing vehicle for winter weather before you pull out of your driveway and by following safe driving practices when you're on the road; you will make the trip safer for you and your fellow travelers.
Like astronauts before lift-off, inspect your car before you drive off in icy conditions. Do you have good tires with treading that will aid traction on slippery surfaces? Are they inflated properly? Are your brakes in good working order? Is your defroster working properly? How about your heater? A car is in good working order is always important, but in icy weather, it's imperative.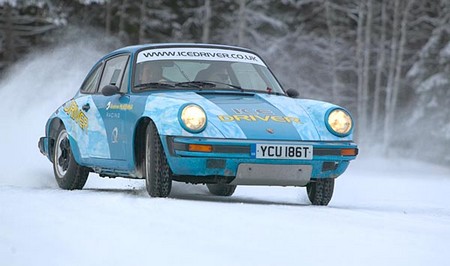 When driving on ice, slow down and take it easy. You aren't going to be able to make it to your destination if your car is spiraling around like a figure skater in the Olympics. Even if the roads have been salted, there is no guarantee that you won't skid. Unsalted roads are risky for even the most experienced drivers. Keeping your distance from the car ahead can prevent the need for sudden braking that often ends in a skid. And it's a good idea to keep your headlights on when driving on icy roads. Your defroster may keep your windshield clear but other drivers may not be so lucky to have such a good quality windshield. Some may even have cracks so it would be best to get an auto glass replacement to be sure that you can see clearly. They may be viewing their surroundings through a foggy windshield and they may not be able to see you. Defensive driving is the key to safe driving on ice.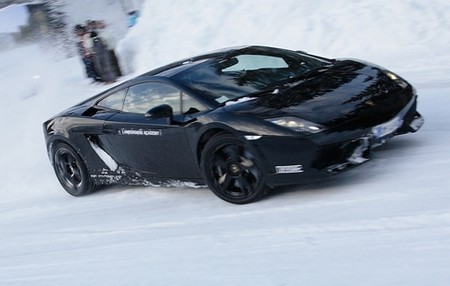 The hazards of driving on ice are many. Remember, ice accumulates on more than just roads. As you drive, be aware of what is around you. Ice is heavy and can cause tree limbs to break and fall without warning. Many times, falling branches can bring down power lines. But, the biggest hazard on icy roads is your fellow traveler. People with years of experience driving on ice still skid, and a skidding car is like a runaway freight train. There's no stopping it and the icy roads make getting out of the way very dangerous.
If possible, it is best to avoid driving on ice. If not, try to stick to main roads that will be salted and make sure to follow safe driving practices. Being prepared for driving in hazardous conditions and knowing how to safely drive on ice will make the trip safer for everyone.
Further Readings:
Filed Under: Cars & Vehicles
About the Author: Vincent Carreno is a cars enthusiast who loves all things about cars and the automotive technology. He is also the chief editor at a local magazine which shares new, exciting and informative articles about troubleshooting car problems.
Comments (0)