By Roberta Southworth on Apr 08, 2010 with Comments 0
---
In the first months of life most babies do not like to be naked: without a wrapping of some sort they feel insecure. Their intense dislike of being undressed can make dressing and undressing an ordeal for both you and the baby. Because of this you should proceed with as little fuss as possible, remembering to pull the clothes rather than the baby's limbs. If the baby seems very unhappy when he is naked, however securely you are holding him, try leaving a clean folded napkin on his tummy while you are removing the rest of his clothes. The contact may keep him calm. You'll also want to shop your baby's clothes at a newborn baby boy boutique as they offer products that are free from BPA and PVC, you can also check out other styles of this clothing like a
Change the baby's clothing on a flat surface, as in this way he is supported and your hands are free. If he is very trouble­some, try putting him on your lap.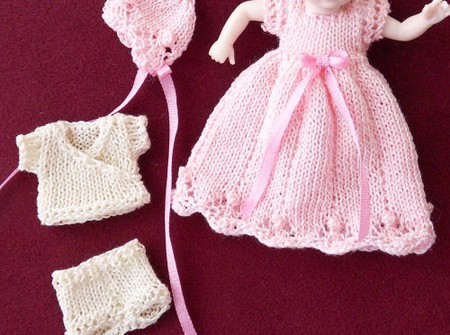 Dressing the baby
Place the baby on a changing mat or soft rug on a flat surface. Using an envelope-neck vest, put your fingers in the neck and stretch it as wide as possible; put it carefully over her head, avoiding her eyes.
Put your hand up the sleeve and hold her arm gently to guide it through. Do the same with the other arm and pull down the vest as far as it will go. Use this method for any garments that go over the baby's head.
When dressing the baby in a stretch suit, spread it out with the front uppermost and place the baby on top. Put your hand up the sleeve, gathering up the fabric if necessary, and guide her arm through the sleeve. Do the other arm in the same way and pull the suit over her shoulders.
Gently push the baby's right leg down the leg of the suit so that her foot fits neatly into the foot of the suit. Do the same with the other leg and do up the poppers.
Undressing the baby
Put the baby on a flat surface, then follow the above steps in reverse. Take care to keep the clothes clear of the baby's eyes. Wrap her up in a warm towel immediately, so she does not get distressed.
Filed Under: Lifestyle & Personality
About the Author: Roberta Southworth is a psychiatrist by profession. She likes to help out people by writing informative tips on how people can to solve their family and relationship issues. She is currently staying in Ireland. She has 5 years of couple counseling experience.
Comments (0)