By Jason Prickett on Jan 15, 2010 with Comments 0
---
Many families with small children have only one living room, the parents' bedroom and another bedroom for one or more children. In small homes such as this, the planning of the rooms must be very carefully considered so that the space is used in a way tolerable to everyone in the family. It must provide some sort of personal space for each child, even if it is just his or her bed, as well as allowing the children's and the adults' activities to be carried on satisfactorily side by side. Careful assessment of everyone's needs, followed by careful planning of the space and the decoration and furniture, is much more likely to lead to harmonious family life than deciding things piecemeal and hoping for the best.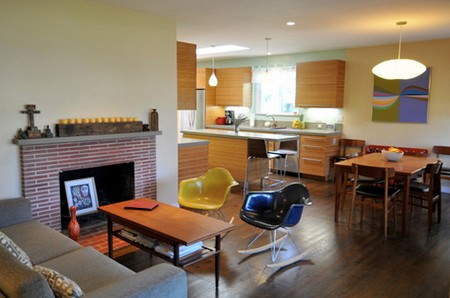 It is wise to encourage children to take part in choosing the furniture and decor for their own rooms. Even a two-year-old can have strong ideas on what he or she wants and should be allowed a say, no matter what fond parents may have set their hearts on. Children's rooms need, above all, to be practical, versatile and robust. You may long to see a little girl in a garden of flowering prints and ruched curtains but she may prefer primary colors and roller blinds. Nearly all children will prefer space for play to polite furniture.
A small bedroom may be perfectly adequate for sleeping, nappy-changing and dressing because a good deal of play will inevitably take place in the more spacious environment of the living room. The adults will have to accommodate children's paraphernalia amongst their own in the main living space. While children are young, it is sensible to make the most of a simple, friendly and adaptable scheme rather than expect a child to fit into over-planned or sophisticated surroundings. The child should be able to run around with a baby walker without parents fretting about the state of the walls. Sturdy furniture painted bright colors will look better and last longer under childhood conditions. It will also look at home with toys and tiny chairs.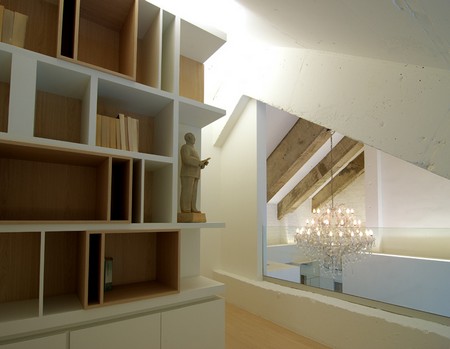 A child's bedroom should be as inviting as possible so that the child is happy to go to bed when the time comes and to play there quietly from time to time. For very young children, you need a cot or crib of some kind and a chest-of-drawers. The basic furniture should be kept to a minimum so that there is plenty of room to play but, although nappy-changing can be done perfectly well on the floor, a purpose-designed nappy-changing unit is invaluable. A piece of furniture equipped with a changing pad and drawers and shelves for all the bits and pieces such as disposable nappies, powder, cream, bowls of water, towel and so forth takes up very little space.
Filed Under: Home & Maintenance
About the Author: Jason Prickett loves to write about home maintenance and stuff you can do yourself instead of hiring any professional. His step by step guides will assist you in completing your home maintenance tasks.
Comments (0)