By Carl Tackett on Mar 11, 2010 with Comments 0
---
If you are an art aficionado, you will find many pieces, exhibits and galleries that will fascinate you when you visit Seattle, Washington. Whether you prefer mini-exhibits or huge displays, Seattle offers an assortment of history, fine arts and crafts, and even theatrical and performing arts that will attract any art connoisseur.
Interactive Art Shops
There is a huge range of art museums around the Seattle area, along with interesting shops that showcase magnificent craftsmanship and skill. Art By Fire is a one-of-a-kind petite shop that presents various types of creative and visual artwork. It also provides courses in glass blowing, although it may not be recommended for Seattle tourists who are planning to stay for only a short time. These classes are scheduled weekly for a month, consisting of four-hour long lessons. Aside from glass blowing, Art By Fire also offers bead making courses with the lessons and class schedule being less rigorous yet equally appealing.
s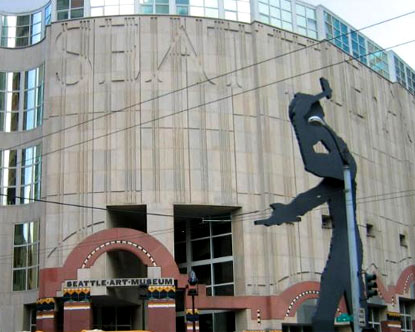 Another shop called Glazed and Amazed has emerged as a top attraction for Seattle tourists due to its remarkable handmade pottery and ceramic sculptures. What's attractive about this shop is its ability to encourage the audience to move from being spectators to becoming participants. As a visitor you can select any ceramic piece, apply paint as creatively as you please, and let the artists from Glazed and Amazed set your pieces, which you can retrieve in a few days. Make this among your very first stopovers to allow ample time for your own painted ceramic items to be ready. Children and adults alike have called it a unique experience for everyone to remember on their way home.
Museums and Galleries
The Museum of Glass is another impressive gallery just a few minutes' drive off Seattle. Located in Tacoma, Washington, tourists can see glass being carefully sculpted and shaped in the Hot Shop Amphitheater. This type of alluring visual art evolves into performance art when you watch the glass creators produce magnificent pieces of glass. This is definitely a must-see for all art lovers and art students and will entertain even those just curious about glassmaking.
After glassmaking in Tacoma, why not head off to the Tacoma Art Museum since you're in town anyway? Dale Chihuly, a renowned glass maker cited for his contributions to the Studio Glass movement, is featured in this museum. You can also enjoy sifting through the various other artworks on exhibit: paintings, sculptures such as contemporary stainless steel sculptures, mixed media, jewelry, or woodblock prints.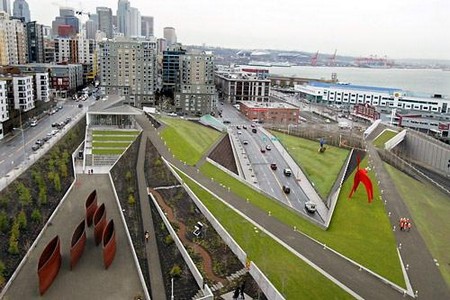 Whether you have a keen interest in culture and the arts, are incredibly gifted in producing art, or are simply inspired by seeing and experiencing art, there's room for you in Seattle. This entrancing city has more than its share of intriguing and impressive art pieces that mark it as a stimulating destination in the art world.
Filed Under: General How To's
About the Author: Carl Tackett is a travel enthusiast. He has traveled to over 50 destinations all over the world. Currently, he is residing in England. He loves to write about traveling and helping fellow travelers.
Comments (0)