By Jason Prickett on Jan 12, 2010 with Comments 0
---
There are three different types of light that are referred to by lighting designers:
General—e.g. a central hanging light
Task lighting—e.g. a desk lamp
Atmospheric or ornamental—e.g. a spotlight on a picture
Directing light where required.
The most important principle of energy-efficient lighting design is to make the most of any light sources available, and direct the light to where it is most required, either for a particular task or for effect. Often we will have a whole room lit to a reasonably bright level or even the whole house lit and yet we are working away with barely enough light for the task in hand, be it reading, sewing or writing. This is clearly an inefficient use of resources, yet many of us do it unconsciously. It is also possible to produce exciting or soothing environments determined by the fittings chosen and the way these are directed. Here are a few guidelines that can help with getting your lighting right.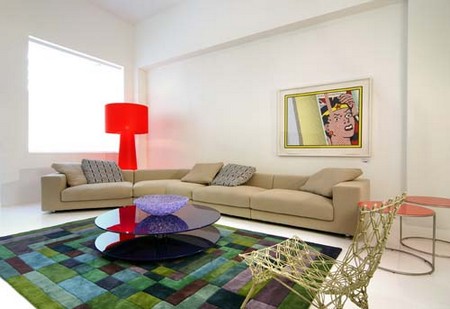 Think carefully which lights you really need or whether it is possible to reduce the wattage of any light fittings. Also, use bulbs appropriate to the fitting/fixture. In a recessed or spot fixture, a reflector lamp of half the wattage delivers the same amount of light obtained from an ordinary bulb.
Light for safety. Light outside steps with low level lights and do the same with inside stairs at night. Place a small light near the keyhole of an external door.
Light for effect. Use dimmers with a halogen lamp as an energy-effi­cient way of varying lighting. Highlight the best features of your house and if you have special high-wattage decorative lights in your home then use them sparingly on special occasions. These are all ways that lighting can make your home more attractive. Light coming from multiple directions is also more attractive than lighting coming from only one direction. Also have some fun with special effects, such as mirrors to multiply the images; or use a light in glazed hole in the floor to light both up and down at the same time—say on the landing of a stairway.
Filed Under: Home & Maintenance
About the Author: Jason Prickett loves to write about home maintenance and stuff you can do yourself instead of hiring any professional. His step by step guides will assist you in completing your home maintenance tasks.
Comments (0)