By Bruno Silva on Apr 22, 2010 with Comments 0
---
General policies, which are part of your business plan, are guides in all matters of business pro­cedures and practice. Policies represent the identity of your business, your goals, your company's products or services and their price range, and your marketing and advertising. The poli­cies you set may be general and affect your entire business, such as days and hours of operation, or specific, such as a money-back guarantee on a particular product.
For example, if you own a card store, your general policy might state that all cards purchased can be returned for a full refund. But your specific policy might be that all cards purchased can be returned for a full refund with or without a sales receipt.
Specific policies not only enable you to make prompt decisions that will strengthen your general policies but they are also the blueprints that will guide you when problems arise. Policies must be definite and consistent. When a problem arises, you may modify but never break policy. Before you open your doors for business, carefully formulate all your general and specific policies in addition to your goals, particularly those relating to customers.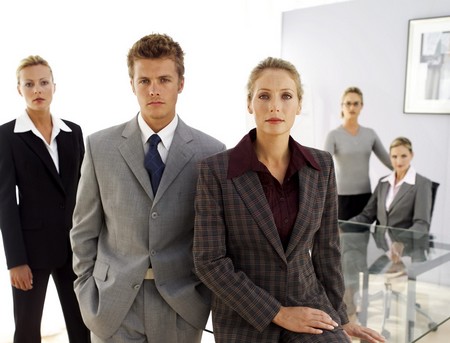 One of your most important decisions is what to charge. Since the process differs for products and services, each will be dis­cussed separately.
Selling a Product
If you are selling a product, you have to look carefully at the cost of goods, overhead, marketing costs, and desired profit. You need to estimate all your expenses, and how much of your product you have to sell in order to cover all monthly ex­penses. Don't forget to include your marketing and advertising expenses.
Some products on the market today have what is called a sug­gested retail price. If the product(s) you plan to sell have a sug­gested retail price, you can't charge more and expect people to buy from you. The American market today is full of sales, in­centives, and discounts, so if you plan on charging full retail price for your products, offer extraordinary service. If you de­cide to price below market, be sure that the volume you plan to sell covers your monthly business expenses.
The cost of wholesale goods may vary from one purchase to the next, and you must be able to reflect any increases in your own prices if you are to maintain a profit. For example, grocery stores, hardware stores, and automobile parts stores often raise the price of items already on their shelves when their whole­sale price increases, in order to maintain a profit margin.
You may routinely establish a sale or mark-down policy. For example you may offer a product at 25 percent off the regular retail price for a limited time. Before you offer a sale, check your competitors to see when they have sales and when your customers expect sales. For example, you might have a Presi­dent's Day sale in February or a sale the day after Thanksgiv­ing. You have to test and do some research with your pricing to see what's best for your business.
Filed Under: General How To's
About the Author: Bruno Silva is an entrepreneur from Portugal with over 15 years of experience in Online Marketing. He is also a blogger and writes on variety of topics from online marketing to designs, cars to loans, etc.
Comments (0)