By Alan Kennon on Jan 04, 2010 with Comments 0
---
Some children are born leaders and in some, leadership qualities need to be learned.  This can easily be done by reading the material on "how to develop leadership qualities in your children" available on the net. They provide complete guidance to your child's emotional, physical and mental needs and development. Here are some tips which may help you to develop leadership qualities among your children;
Start training your child at an early age, as their raw minds grasp better. Always encourage your child; believe me nothing works better or faster than the two magical words "Well done".
Confidence is the key to success. The first thing people notice in a person is his confidence. Build your child's confidence by telling him that he is capable of doing great things.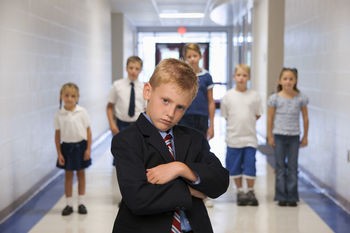 A person who expresses himself clearly makes a better leader. You can expand the communication skills in your child by encouraging him to speak. You can ask him to review a story he has read or a movie he has recently watched. Ask him how his day went, insist on details. Your child will thus be able to speak confidently on a number of topics.
When choosing toys, clothes and books for your child, ask for his opinion. This is the first step towards decision making. Also assign small tasks, as per his age and ability to assume responsibility. You can teach him to tie his shoe laces, set up the dinner table. Take his help when doing chores. In this way he will learn to work as a team.
Appreciate his efforts no matter how clumsy they are at first. With time and age and of course your encouragement, his performance will improve. Also teach your child to appreciate other people as well, too.
Organization is another quality essential for leadership. Setting goals, meeting deadlines and motivating others are some basic qualities of a good leader. Increase these qualities by asking him to do a task within a specified period of time. Make him do chores along with friends or siblings. Also teach your child to reason out in case there is a difference of opinion.
The term leadership skills refer to a series of skills that allow people to succeed in management and directorial positions. When it comes to learning leadership skills, kids are in a winning position, as they can be taught without pressure and can be guided through the process at their own pace.
Filed Under: Lifestyle & Personality
About the Author: Alan Kennon lives a very happy life with two kids and a lovely wife. He likes to share his life time experiences with others about how they can improve their lifestyle and personality.
Comments (0)