By Alan Kennon on Nov 25, 2010 with Comments 0
---
Most writers, if not all, experience at some point a sudden loss of words or find themselves unable to think of something to write. It's as though your mental ability to put imagination into words leaves you. This can prove very disappointing and frustrating, especially when you have to meet a deadline and everyone expects you to deliver on time. If you find yourself in a situation wherein you can't write a single word on your writing pad, you need to find out why and determine how to get back in writing mode.
Determine the reason behind your experiencing a sudden writer's block. You might be so busy thinking of so many things that you subconsciously can't let your mind focus on other things. To write effectively, you have to control your thoughts by exerting your concentration to the topic on which someone has assigned you to write. When your mind drifts away from that on which you should focus, you'll likely find it hard to completely put forth 100% concentration.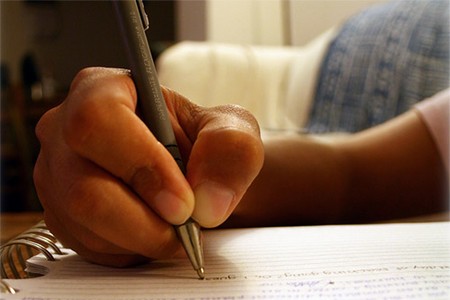 The best way to cut this disturbance off from your mind involves stopping what you're doing. Give yourself time to decompress by reading your favorite book, or just take time to breathe some fresh air outside. You might also want to spend a few quiet minutes alone or simply watch TV. You could also make yourself a cup of your favorite hot tea and think about some of your favorite stories. These things will help you get away from your distraction and bring back that sense of passion and inspiration to write.
A writer's mind has a never-ending imagination and ideas. When you face this kind of challenge and feel lost, try to go back to the things that inspire you by reading the books of your favorite authors. Re-kindle that passion and inspiration by observing how your favorite authors captured readers' interest. Effective motivation must come from deep within, so you need to light that fire again by embracing those things that made you so inspired initially that you have forgotten for a time because of your preoccupation.
Avoid being too hard on yourself by pointing out your mistakes before you even finish the project on which you're working. Save the editing phase for later. Continue writing while your brain actively dictates what you have to put into words. Once disturbed, you might affect the free-flowing thought that proves important when it comes to quality writing.
Make some room to refresh your brain by not writing new copy right away after you have finished a new one. It might prove helpful not to think at all about writing for a few minutes. Relax and do some mind/breathing exercise to help produce new ideas.
Filed Under: Lifestyle & Personality
About the Author: Alan Kennon lives a very happy life with two kids and a lovely wife. He likes to share his life time experiences with others about how they can improve their lifestyle and personality.
Comments (0)