By Jason Prickett on Apr 24, 2010 with Comments 0
---
Displaying photographs and pictures is a fast way to add personality to your home. Pictures give substance and texture to plain walls.
Unless you have a fabulous work of art, pictures and photographs work best in groups. These don't have to be uniform: a variety of styles, hung in groups, rather than in straight lines, create a good wall display. You can also go for impact by using one very large poster or two medium ones on a plain, colour­washed wall. As well as the obvious family portraits, you could also frame:
Art postcards
Colour plates from old books
Close-up photographs of flower heads, or black-and-white landscapes
Memorabilia from films, magazine covers, or even your childhood
Children's handprints or early drawings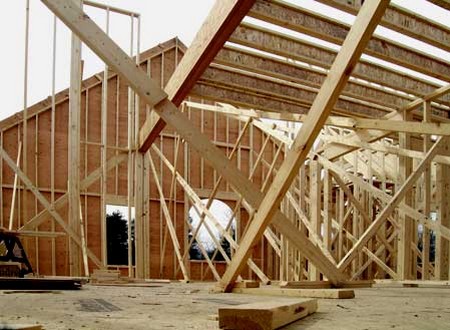 Choosing the right frame
The purpose of the frame is to protect what's inside, by surrounding it with dry, rigid materials. However, it should also enhance the photo or picture it holds.
Aim to reflect the style of the picture. A portrait may look better with a formal brass frame, a modern print with a contemporary steel one, and a child's drawing surrounded by colourful painted wood.
Harmonize with the style of the room by choosing a frame that fits both subject and location. Some frames already include a mount, or you can buy it separately. Typically a contrasting colour card, a mount adds impact and can be used to screen off the outside edges of your picture
For larger prints and photos, consider using non-reflective glass that will allow you to enjoy your picture even when the sun is shining on it.
Hanging
If you don't have a picture rail, always use picture hooks to hang frames. A single picture hook – which you nail into the wall – should support a typical frame of up to 60cm by 90cm (2ft by 3ft).
For bigger pictures, use a double hook or two singles, for a stronger, steady hold.
To hang a standard frame, turn the picture face down, and pass brass picture-hanging wire (or strong string) through the two eyelets on the back that are horizontal. Bring both wire ends back to the centre, twist secure with pliers, and then cut.
Clip-frames are the easiest frames to manage; slide off all four clips and position the picture between the glass and rigid backing. Replace the clips, turn the picture upright, and thread picture wire or string through the two eyelet holes that are now horizontal, continuing as for standard frames.
Filed Under: Home & Maintenance
About the Author: Jason Prickett loves to write about home maintenance and stuff you can do yourself instead of hiring any professional. His step by step guides will assist you in completing your home maintenance tasks.
Comments (0)