By Jason Prickett on Jun 18, 2010 with Comments 0
---
In fairy tales, the Christmas elves are the helpers for the Santa Claus. The tales describes that the elves works in the north pole with Santa. They manufacture millions of gifts before the Christmas; these toys will be stuffed in the hung stockings by Santa. Christmas elf is one of the attractive decorations on your backyard during the Christmas. This article will give you some tips to make a Christmas elf decoration.
They most important thing is the outline. At first you must have the outline of the elf. You can get these outlines from the internet, if you are creating the elf for the first time, choose an easier one. The beginners are recommended to choose the elf figures in the story books because this will be easy to draw. Now take plywood of your desired size, draw the outline in the plywood using a chalk. Try to have an elf of two to three feet in height.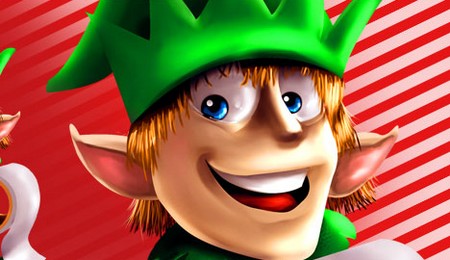 After drawing the outlines, make use of a saw to cut the unwanted portions of the elf. All the parts of the plywood are cut leaving the elf's outline. Now take sandpaper and scratch all the edges of the plywood to make the plywood without any splinters.
Now the elf is half-done. It's your turn to paint now. Mostly use the acrylic paint and paint the outlines with traditional elf's colors. You would know that elf's wear green color suit and have a pointed hat. After painting is done, the elf should be outlined with black color paint, this is done with a fine brush. The outline is given in order to make the elf to look unique in your garden. Now highlight your elf by giving some glitters, make the elf's eyes and lips shiny. If you are an expert in painting then you can even have shadows for your elf.
Dry the painted elf. After it gets dried, you give a thin coat of lacquer over the elf. The lacquer coating will prevent the paint from chipping down. This also makes the elf to reuse for the other seasons as well.
You have completed the elf now. Just select a stake of appropriate size and attach it on the elf's backside, screw them. Make the other end pointed using a saw, place it in the ground.
Choose your own elf; variety of elves figures will be available in the internet. You can also make elf which can be hang on the wall.
Filed Under: General How To's
About the Author: Jason Prickett loves to write about home maintenance and stuff you can do yourself instead of hiring any professional. His step by step guides will assist you in completing your home maintenance tasks.
Comments (0)