By Jason Prickett on Jan 13, 2010 with Comments 0
---
You want to create a bathroom that's particularly suited to your needs, all the while not creating something so weird that it will make reselling the home difficult, if not impossible. The check­list below can help you decide what you want in a bathroom remodel or shower remodeling project. Consider this checklist when planning for an ADA accessible bathroom remodel.
1. Will two people be using the bathroom simultaneously? If so, you'll need to install two sinks instead of one. In the modern house, two sinks in a master bedroom have become the norm. One sink in the main bathroom or guest bathroom is still acceptable.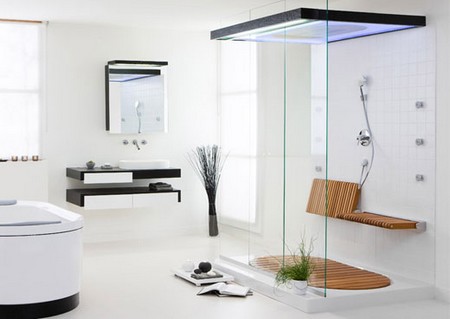 2. Do you need an additional bathroom in the house? Sometimes what's needed is not renovating an old bathroom, but adding anoth­er one. These days, two bathrooms is considered minimal. In most moderate-priced to upscale houses, at least three bathrooms (master, main, and guest) are considered desirable. (In very upscale homes each bedroom will have its own bathroom.) More than three will enhance the house, but will probably not return much money on the dollar as an investment. Also, expanding families need an additional bathroom, particularly as children become teenagers.
3. Does the bathroom have enough countertop space"? You may discover that what's really missing is a place to lay out combs, brushes, hair dryers, and so on. Additional countertop space may be all that's really needed in your bathroom.
4. Is the existing shower, tub, or tub/shower adequate? It depends on what you like. Some people prefer showers exclusively, others baths, still others a combination. Ideally, the shower is sepa­rate from the tub, at least in the master bedroom. There's a safety concern here—a separate shower is easier to get into and out of than a tub/shower combo, since the floor surface is usually less slick.
5. Is there adequate storage in the bathroom? You'll need to have space to store toiletries, towels, and linen. And then there are cleaning detergents as well as medications and first-aid items. Each family has different rules about what belongs in a bathroom. If the current bathroom lacks space, you may want to consider additional cabinets.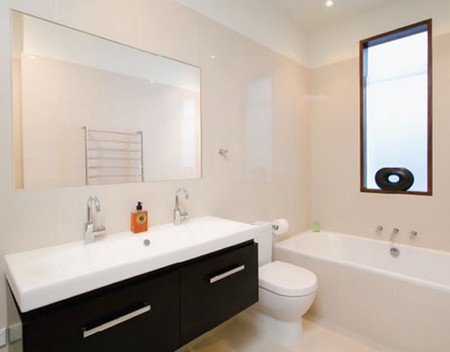 6. Does the room need more light? These days building depart­ments usually insist that there be at least one fluorescent light in a bathroom to give adequate lighting. However, that may simply not be enough, the light may not be where you want it, or you may not like the cool light produced. You may want to add additional direct­ed spot or wall incandescent lights. Not only do these make the room brighter, but their yellow cast makes it warmer.
7. Are the fixtures of the water-saving variety? In many parts of the country, water is scarce and getting scarcer. When installing toi­lets, faucets, and shower heads, you will want to be sure they restrict the flow of water.
Filed Under: Home & Maintenance
About the Author: Jason Prickett loves to write about home maintenance and stuff you can do yourself instead of hiring any professional. His step by step guides will assist you in completing your home maintenance tasks.
Comments (0)