By Andrew Reinert on Mar 08, 2018 with Comments 0
---
Your first home. A traffic jam. A job promotion. A death in the family. A vacation on the Mediterranean. A divorce. Some situations in your life can cause stress. No one leads a life free from stress. How do stress and other psychological factors affect a person with asthma? Researchers don't have the complete picture yet. Evidence thus far suggests that stress plays an important role in worsening asthma symptoms and may possibly be a risk factor for the increase in the prevalence of asthma. Although the evidence that stress can adversely affect asthma is as yet incomplete, it's still a good idea for you to decrease the stress in your life. Because you'll feel more relaxed, you may be better equipped to follow your asthma management plan.
Stress management is a popular endeavor right now. Classes for stress management are offered at the local YMCA, adult education centers, hospitals, and American Heart Association. Your workplace may also offer these classes. Your health care provider or local hospital may know of stress management seminars in your area. You might sign up for a class or, if you prefer, read a book about stress management to learn specific relaxation techniques, such as deep breathing, progressive muscle relaxation, and meditation, you can even take some Breathwork Training & Courses – BreathMasters to learn hot to master different breathing techniques.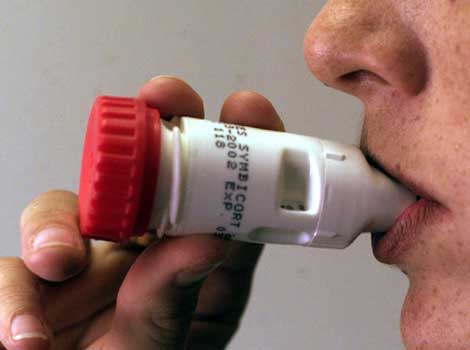 Here are some other stress management strategies that you might try:
Decrease your load. Find things on your "To Do" list that really don't need to be done today, tomorrow, or ever. Learn to say "no."
Get a good night's rest every night
Eat a balanced diet and don't eat on the run.
Avoid caffeinated beverages and medications.
Start an exercise program, gradually, and stick with it. Yoga and walking are good choices.
Take time for yourself. Read, play, go for walks, meet a friend for lunch.
Take frequent breaks.
Talk to a friend or loved one. Talking helps diminish your fears and concerns.
Filed Under: Health & Personal Care
About the Author: Andrew Reinert is a health care professional who loves to share different tips on health and personal care. He is a regular contributor to MegaHowTo and lives in Canada.
Comments (0)