By Roberta Southworth on Jun 15, 2010 with Comments 0
---
Motherhood is a big leap. When you become a mother, you are expected to be liable to another person aside from yourself and must make sure this precious human is well cared for. You have to provide everything from food to clothes to effort and time. As a mother you must be willing to provide anything and everything for your child's needs. A mother's job goes beyond 24 hours a day, seven days a week. For first time mothers rearing a child can be an exciting yet challenging phase.
Take it one day at a time. Time goes by very fast when you're dealing with an infant: one day your baby is crawling, and another day your baby starts walking. It is very important that you cherish these moments because they will never happen again. Enjoy the time you both share.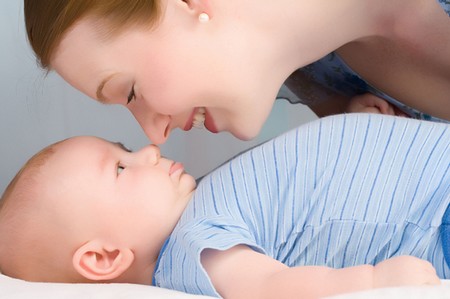 Make memories. Make sure you make as many memories as you can. Take pictures and video of your baby to record the little milestones such as your baby learning how to crawl or saying "Mommy" for the first time. These memories are priceless.
Try not to dwell on the small things. If you're obsessive compulsive and want the house to always be clean and organized, chances are these will now rarely happen. Having a child can be messy, but don't sweat these things. Remember that your priority is your baby. You can clean the mess once the baby is asleep.
Make sure you give the right amount of time to your baby. The first year is very important because it is when your baby develops every aspect of her system. You can take a leave from your office or still work your regular schedule, but make sure to allot time for your baby. Remember that now that you have a baby, your priority changes.
Share this first year with your spouse. You don't have to go through this alone. These moments are best shared with loved ones. You can from a tighter bond with your partner if you share these experiences with him. This will also develop his fatherhood skills. Raising your baby in a happy and harmonious environment will benefit him. You and your partner will need each other more during this time, and this is a chance for both of you to develop your ties as partners and as a family.
Filed Under: Family & Relationships
About the Author: Roberta Southworth is a psychiatrist by profession. She likes to help out people by writing informative tips on how people can to solve their family and relationship issues. She is currently staying in Ireland. She has 5 years of couple counseling experience.
Comments (0)