By Alan Kennon on Mar 10, 2010 with Comments 0
---
Although many youths who have no other difficulties can unfortunately become involved with smoking and excessive drug or alcohol intake, youths with ADHD are at least four times as likely to be involved, and at a younger age. They find that the use of such substances can help them to focus, feel calmer, help with their mood volatility and self-esteem and make them part of a peer group.
Another form of addictive behaviour to which youths with ADHD are more prone is gambling. There is again a very much higher risk to such students because of their need for immediate gratification, with little thought of the consequences. Their involvement with gambling and substance abuse can be due to being easily led, and wanting to be part of a peer group and keep friends.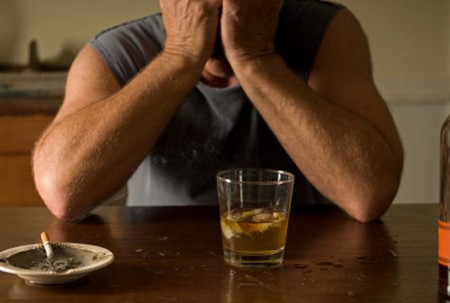 Adolescents who are abusing substances can create a very difficult situation in the classroom, especially when GCSEs are approaching. If ADHD is effectively managed, when substance misuse is occurring, this usually lessens it significantly. Once medicated, the youth is usually able to concentrate much better, be less impulsive and is able to achieve more effectively at school, with less peer group difficulty.
The teaching strategies for youths with ADHD and substance misuse are much the same as those for any youth with substance misuse. Be on the lookout for:
dilated pupils
sudden mood swings
erratic behaviour – sudden aggression or irritability
drowsiness in class
loss of/increase in appetite
very good and very bad days
increased defiance
While these are not definite signs of drug use, they should be noted. Consider being proactive and discuss the situation with the adolescent, linking with Connexions or the local drug action team. Finding a mentor for the youth is often helpful.
Because of their excessive impulsiveness and lack of self-control, some youths with ADHD — diagnosed or otherwise – become involved with the police and other youth justice services while still at school. This is much more likely to happen if the child has been excluded or suspended from school. There is often a history of intimidation or bullying, aggression and disruptive behaviour. Substance misuse may also be involved.
If you are aware of youth justice involvement, an inter-disciplinary liaison meeting could be set up so that information can be shared fully. Consideration of a full assessment through the youth offending team via the Asset mental health screen can be helpful. Work with as many agencies as are available, and be aware of the relevant environmental and socio-economic difficulties. A mentor for the youth is useful here.
It is also often a good idea for Connexions to be involved, and the appropriate youth justice team or drug action team will also have involvement if the matter has come to the attention of the authorities.
Filed Under: Lifestyle & Personality
About the Author: Alan Kennon lives a very happy life with two kids and a lovely wife. He likes to share his life time experiences with others about how they can improve their lifestyle and personality.
Comments (0)