By Marie Mayle on Apr 27, 2010 with Comments 0
---
The habit of never paying full price for anything can work just as well with your shopping as it does with holidays. Next time you need to buy an item, don't simply head for your nearest high street and pay full price for it. Work out in advance exactly what it is you need, and stick to it. Don't be tempted to overspend on more sophisticated versions. After you have decided on your product, aim to reduce the cost substantially by doing your homework, com­paring prices and seeking the best discounts you can find. Getting a bargain in this way is very satisfying, and your bank balance will be all the better for it.
The same method works for all kinds of items. For example, when you need to buy clothes, why pay full price when there are lots of bargains to be had? Plan your shopping around seasonal sales – almost every retail outlet has some kind of January sale, and many others hold them at other times of year, such as end-of-summer sales. This helps the retailers clear the previous season's stock, and helps the consumer – you – get the goods for a fraction of the cost.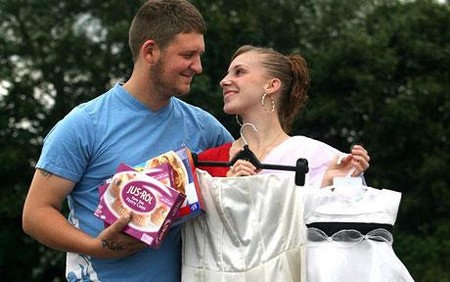 Bargains in factory shops and outlet villages
Factory shops, and outlet shops and villages are a good source of bargains and can be found all over the UK. They offer a wide range of heavily discounted goods, including branded and designer clothing for adults and children, household and garden products electrical goods, hardware, toiletries and cosmetics, books, toys, furniture and soft furnishings, sportswear, footwear, accessories jewellery and gift items. Discounts can range from anywhere between 25 and 70 per cent off the retail price.
There is a distinct difference between a true factory shop and an outlet shop. True factory shops are often situated on trading estates and behind industrial towns. In these shops you can find new-season styles and colours and sample one-off items, as well as overstocked items and slightly imperfect goods. Outlet shops and villages tend to stock more of last season's items, and can often be found in large shopping centres. Whichever you choose, always check a shop's returns policy, and make sure that any electrical goods come with a guarantee. Check for flaws and defects in the goods before buying them. If you do buy an item and later discover a defect, however, there is no need to worry. You have the same statutory rights in these shops as you would in any UK shop, so you can make your purchases with confidence.
Catalogue surplus shops
These are another useful source of bargains, where you will find surplus stock being sold at prices significantly lower than normal catalogue prices. Products range from clothes and shoes to toys, household products and electrical goods. Alternatively, type the words 'catalogue surplus' into any internet search engine, and a list of shops will appear.
Wholesalers and cash-and-carry shops
If you run a business, you should look into the substantial savings you can make at cash-and-carry shops and wholesalers. You can buy all kinds of goods at cut prices here, from clothing and household products to food and drink, office goods and stationery. You could cut the cost of your office supplies, for instance, or substantially reduce your food and drink bills. Many cash-and-carry shops require proof that you are a trading business, so check what you will need to produce before you visit.
Buying at auction
You can buy goods at amazing prices from auctions, whether you bid in person at auction rooms or bid online using an auction website. You can find an enormous range of items here, some at a fraction of what you would be expected to pay on the high street from jewellery and computer equipment to furniture, bicycles, cars and holidays – even homes can be purchased at auction. Sometimes lots are sold with no reserve prices, which means you could end up paying a fraction of their worth. For example, you could pick up a gold diamond ring worth £1,000 for £ 100 or less, or a personal computer worth £850 for £50. It all depends on how many bidders there are and the price they are prepared to pay. If you are lucky enough to be the only bidder, you could end up with an amazing bargain. If there are other bidders equally determined to have the item, however, you will have to decide how far you are prepared to bid against them. Always check the high-street price before deciding what price would represent a bargain to you, and don't go over your chosen limit.
It is a good idea to watch a few auctions in progress before you start bidding, so that you can familiarise yourself with the process. Also, check the auctioneer's terms and conditions, and any fees payable, before bidding. There are many more of them, however, which you can find by keying the word 'auction' into any internet search engine.
Filed Under: Uncategorized
About the Author: Marie Mayle is a contributor to the MegaHowTo team, writer, and entrepreneur based in California USA. She holds a degree in Business Administration. She loves to write about business and finance issues and how to tackle them.
Comments (0)