By Alan Kennon on May 18, 2010 with Comments 0
---
Everyone wants a pair of custom shoes. The popularity for custom footwear is staggering. Famous manufacturers are making it easy for consumers to design their own shoes. You can even customize a pair of shoes you already own for a fresh spin. There are many ways to get the special footwear you desire.
Procedure:
Things You'll Need:
Tacky glue
Super Glue
Glitter
Paint
Bows
Jewels
Low-grit sandpaper
Acetone
Paintbrushes (assorted sizes)
Internet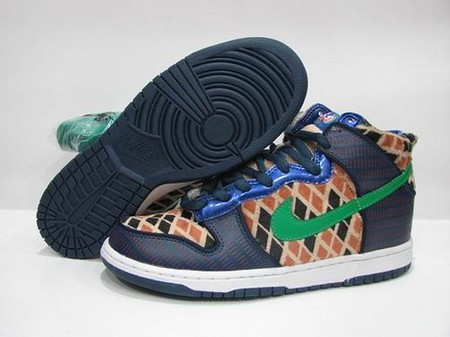 Step 1
Find a pair of shoes you already own to remake. You can add distinctive features from things you can buy from any craft store in your area. Take a risk and add jewels, piping, bow, glitter and even script for a one of a kind look. You won't be disappointed. This is a fun idea for your children to do as well.
Step 2
You can change the look of your shoe by painting them. Paint sticks to canvas shoes very well. If you have a leather pair of shoes that you want to paint you have to prepare the surface first. Do this my using acetone or sandpaper to 'weather' the are you want to paint the object on to. You can trace the object on the shoe with a pencil. Fill the drawing in with white paint. Now paint on top of that when you start to customize the picture on your shoe.
Step 3
You can add removable glitter to leather shoes to stand out. You first need to apply masking tape over the entire shoe. Then, cover the tape with a thin layer of glue. You can use cyanoacrylate crafty glue if you want to ensure your design stays. Tacky glue will work as well. Add the glitter to the glue on the masking tape. Allow your shoes to dry overnight. The next day tap the shoe gently to remove any extra glitter.
Step 4
There are designers who specialize in making custom shoes. If you would rather not do it yourself, you can always opt for professional help.
Step 5
You can customize your tennis shoes using ideas found online. Nike, Adidas and vans all allow the consumer to customize their products right over the internet. You can choose different fabrics, colors, styles and special details just the way you like them.
Step 6
You can customize any of your shoes with suports and inserts. You can easily make these inserts for your shoes. This even applies to stilettos. If you have foot pain, then consult a doctor of podiatry to help you. You can find insoles anywhere. Dr. Scholls and foot petals are very popular. If you suffer from plantar fasciitis and need specific insoles for your condition, then you can use plantar fasciitis insoles, which you can get from sites like https://treadlabs.com/collections/insoles-for-plantar-fasciitis.
Filed Under: Lifestyle & Personality
About the Author: Alan Kennon lives a very happy life with two kids and a lovely wife. He likes to share his life time experiences with others about how they can improve their lifestyle and personality.
Comments (0)