By Justin Belden on Mar 09, 2010 with Comments 0
---
If you enjoy watching videos on YouTube, have you ever thought about making your own? Doing this might seem difficult, but it actually is not. YouTube makes uploading your videos as easy as 1-2-3. The hard part is not actually the uploading part, but creating it.
Choosing a Topic
When deciding to make your video, one of the main problems especially for first timers is deciding what type of video to make. You have the option of choosing what type of video you want to make within YouTube's guidelines, and you may want to closely examine a few video pieces, too. Use YouTube Views kaufen to attract more customers through your advertisements.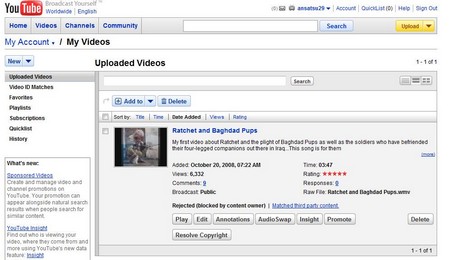 Video Blogs
One of the best-known video types is the video blog, which have become so popular that they appear to be taking over conventional, printed blogs. Rather than expressing their experiences in print, many bloggers now choose to go in front of the camera. Video blogs are easy to make because you merely tell people what has been going on with your day or with your life. Of course, you should always keep in mind that you will never know who is watching your video, so be careful with the information you share because it might harm you. Do not give too much information about yourself, like your full name, address or phone numbers. Go ahead visit Exporexi homepage to have your own channel.
Comedy Videos
Another common type of YouTube videos are comedy videos. They often include standup comedy, skits and comedy sketches. If you have the ambition to be a comedian or perhaps you and your friends just want to be funny, you can post a video of yourselves on YouTube. If you are making a video involving other people like your friends, see to it that they know about it because they might not want that kind of exposure.
Informational Videos
If you would like to make a serious type of video—perhaps one that may be used for information purposes only—you might want to create a how-to video or a do-it-yourself video. These types of videos are great for first-time YouTube video makers. If you are interested in creating a how-to video, you will want to make a video about something you enjoy doing. For example, if you like making personalized pencil holders, you may want to think about making a YouTube video or multiple video segments on how to do it.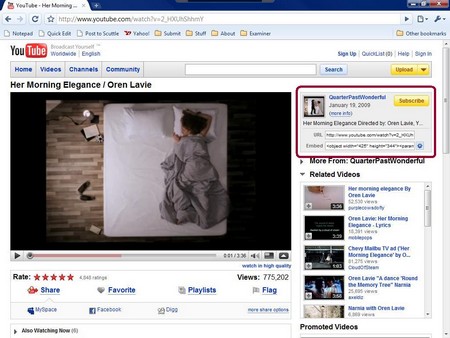 There are a number of videos you can make yourself, and many of them may be ideal for your first YouTube video. If you are looking for more information on known YouTube videos, examine the YouTube site. You can easily determine a video's popularity by looking at its ratings or viewing the comments. Examining existing YouTube videos is a good way to generate ideas. It is also more likely to increase your chances of creating a YouTube video that will be popular.
You can determine what kind of YouTube video you want to post, but it can be a good idea to start out small. After doing this, you can shift into bigger and better YouTube videos.
Filed Under: Computers & Technology
About the Author: Justin Belden is a freelance web & graphic designer with over 15 years' experience. He is also an Avid member of the Design/Development community and a Serial Blogger who loves to help people by sharing interesting and informative tips and trick related to computer and technology.
Comments (0)