By Cody Riffel on Mar 01, 2010 with Comments 0
---
As we have seen, a characterization is a putting-together of many qualities both physical and mental: appearance, age, health, energy, dress, habits, along with temperament, intelligence, attitudes, education, and likes and dislikes. One or two of these visible characteristics will be of paramount importance: a costume and the actor's bodily demeanor can convey dramatic meaning most vividly, so too can a prevailing attitudes or emotion. To learn more about the proper way,  you can check here for about our acting school. For instance, Hedda Gabler's principal emotion is intolerable boredom, a weary, restless sarcasm and hardly concealed despair that such a feeling produces.
In compiling the 'blueprint' of a character it is vitally important to look for the opposites and paradoxes in all human beings. To illustrate this point, let us look briefly at the characters in Othello. Iago would be a very one-note character were he played only for his scheming malignity, his coarseness and cruelty. He is Othello's long-standing friend and colleague, indeed an intimate friend and confidant, and undoubtedly a fine, brave and effective soldier. He should be played as a man of ease, authority, persuasiveness and bonhomie, good company in the bloodiest fight, equally good company in the tavern, and capable of being at ease with men of all ranks, from the private soldier to the general. Othello is a very superior man, intelligent, resourceful and noble, who would not be duped by someone of obvious villainy.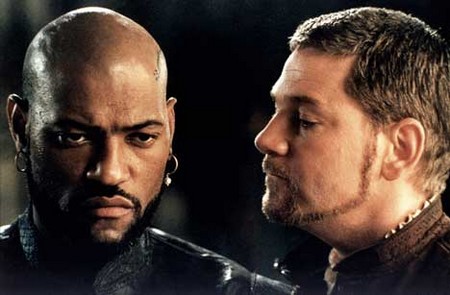 It's Iago's tragedy too, and we should watch aghast at the scheming of this funny, daring and attractive man, as he destroys others and finally himself. The actress playing Desdemona has the opposite problem – how to give Desdemona some spunk and show that Othello hasn't run off with a Venetian Barbie doll: so the actress playing her should search the text for the signs that reveal a warm-hearted sexy flirt, but capable of loyalty, sympathy and passion.
To play the opposite sides in any character of any reasonable dramatic size is to create electricity and tension within the character and to make them a rounded human being.
Filed Under: Arts & Entertainment
About the Author: Cody Riffel is a regular contributor to MegaHowTo. She likes to write on variety of topics, whatever interests her. She also likes to share what she learns over the Internet and her day-to-day life.
Comments (0)