By Cody Riffel on May 18, 2010 with Comments 0
---
A picture puzzle can be simply made with just a couple of materials from your house and some plain tools. Puzzle making process is something as uncomplicated as cutting a picture in a magazine into several pieces or coloring a single picture with different colors all over. Kids as well as adults who are young at heart will love to solve these puzzles. Puzzles not only allow you to spend some quality time together with your family, but these also reduce stress while making the whole process fun and enjoyable and enhancing your problem solving abilities at the same time.
First of all, you have to finalize a picture. You may find many different sources for a puzzle picture. You may use any picture from an old magazine, calendar, postcards, etc. You may even get one of your family photographs copied and use it. These photographs work best if the faces of the members are not cut.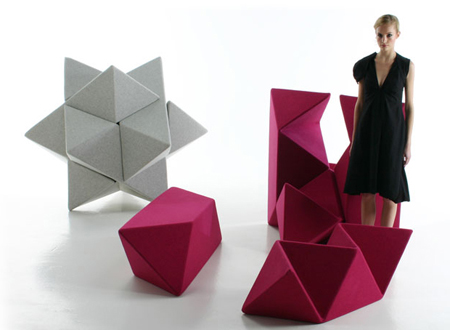 After this, you have to cut your picture such that it is the same size as your picture puzzle. Cut and remove any uneven ends or unwanted parts from your picture. Your puzzle picture must be cut such that it is of a size that can be cut into puzzle pieces without any difficulty. If the length and breath are in complete figures of inches or centimeters, then that it is the best.
If the picture you are using is made of a very thin paper, stick it onto something harder like cardboard or thin wood which is the exactly the same size as the picture. The puzzle will become more durable and be stable enough to store. Skip the above step if your picture is on a thick quality paper. After having done this, take a photocopy of the picture and keep it securely with you.
The next step will be to cut your picture into puzzle pieces. Before cutting the pieces, keep in mind the age group of the person who will be solving your picture puzzle. Keep fewer and bigger pieces for kids while adults can do a larger number and smaller size. Once the number of puzzle pieces is decided on, turn over your puzzle picture very carefully and use a pencil to mark lines where you want to cut out the pieces in the desired shape. Now, make use of a scissors to cut the pieces in square, rectangle or other straight shapes as desired very carefully. Use a craft knife in case the paper is thick.
For the final step, find a box for storing away the puzzle pieces securely. Choose a box that is small in size and is thick walled. Ensure that all the pieces fit inside the box. Take the photocopy of the picture and tape it onto the lid of your box for any reference. In case the photocopy is bigger in size than the lid, fold the paper and put it inside the box along with the puzzle pieces.
Filed Under: Arts & Entertainment
About the Author: Cody Riffel is a regular contributor to MegaHowTo. She likes to write on variety of topics, whatever interests her. She also likes to share what she learns over the Internet and her day-to-day life.
Comments (0)