By Justin Belden on Apr 26, 2010 with Comments 0
---
Creating a blog is as easy as setting up an email account!  There are many different companies out there that offer free blogs for you to create and most of them have pretty much the same options.  You can use a blog for many different things like updating friends and family on what you have been up to, you can use it to write about a favorite topic, you can use it to make money, you can use it as an advertisement for a business and well you can write about just about anything that you like!
The first step is to figure out which company you would like to have your blog with, there are a lot of them out there and most of them are free.  Now think of a name for your blog, it should have something to do with the topic that your going to blog about.  For example, if you want to write a weekly update about you and your children then you could name it something like Miller Family Blog.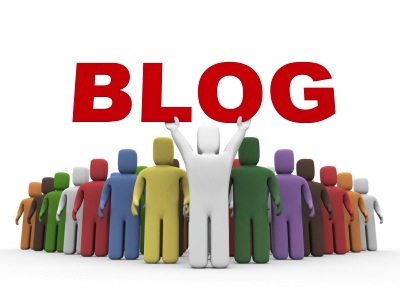 Once you have your blog title and you have filled out a short form, now you can change up the colors of the blog and add in different fonts and what not to it.  Now its time to post your first blog!  You can write about anything that you like.  If its your first blog you might want to write about the fact that its your first blog and do a little bit of an introduction about yourself and what you plan on blogging about.
In general it's a good idea to update your blog about every 3-5 days that way your content is always new and people know that your actually using the blog.  Doing that will keep your blog active and constantly fresh.  Of course I am sure that you would also like to know about how to make money with your blog wouldn't you?
Making money with your blog is so easy that's flat out silly.  Before you start this money making method make sure that the company that you have your blog with allows you to post links and such materials.  There are even a few blog companies out there that have their own marketing that can make you money already on the blog and ready for you to use!  So here is what you do.  Post your first blog and then go and sign up as an affiliate that has products or services that people that will be visiting your blog will be interested in.  For example, if your blog is about your family then you could become an affiliate with a company that sells things like family crests or photo albums or even cameras.  Depending on the affiliate company that you sign up with you might make money from people using that service or just form them clicking on the link!
Filed Under: Computers & Technology
About the Author: Justin Belden is a freelance web & graphic designer with over 15 years' experience. He is also an Avid member of the Design/Development community and a Serial Blogger who loves to help people by sharing interesting and informative tips and trick related to computer and technology.
Comments (0)