By Leona Kesler on Mar 27, 2018 with Comments 0
---
When you run out of gas or there is a power cut, for sure you will be having hard time on how to cook your food. Fret no more, since there are various ways where you can cook food without using electricity or gas.
First, you can use the barbeque grill with the use of charcoal. This can be a bit cheaper and easy to do. Most of the people would like to use this method compared to the other ones.
Next method will be using solar oven, be sure to read about it and how it can work for you. This is quite environment friendly and have the same effect as using charcoal. It does not need the use of any propane, gas or electricity still you can cook food for it. You can also try these 3 Ways To Power Your Home With Clean Energy.
Visit carbonclick.com for more ways you can reduce your carbon footprint.
So, before you even start to panic because your stove run out of gas or there is a power cut, just stay calm and think of other ways to do cook the food.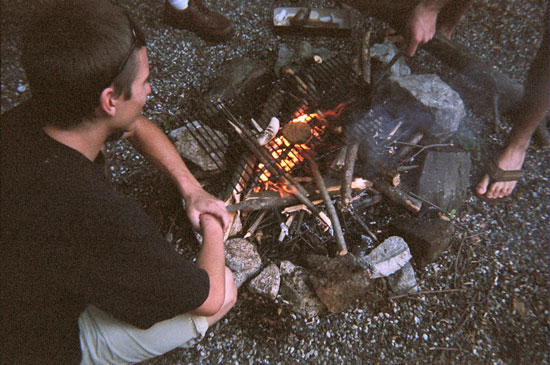 WHAT YOU'LL NEED
charcoal
barbeque grill
ignition device
aluminum foil
INSTRUCTIONS
First, gather a lot of charcoal and put it on a pyramid shape on the barbeque grill. Remember, if you are going to cook a lot of dishes and you need more time to cook, you need more charcoal. It is a must to get a lot of coals in stock. At least, when you need more coals you will have them within your reach.
Get hold of an ignition device whether it is a lighter fluid, self-lighting coals or twigs may do the trick in order to burn the coals.
Then, use a double layered foil in order to pack the foods that you want to be cooked. This is needed if you do not want to taste the smokey flavor coming out from the barbeque grill.
With the use of a stick, spread evenly the goals and eventually get the grill and put it on top.
The last step, get the food which is wrapped by a foil and place it on top of the grill. You must check the food continuously to check whether the food is cook. You do not want to overcook it.
There have you it, simple yet easy to follow steps when cooking food without the use of electricity and gas. Cooking time might take a bit of time. It solely depends on the food you are cooking. But the result is the same; your food is cooked at the end.
Filed Under: Food & Cooking
About the Author: Leona Kesler is a head-chef at a very popular food restaurant in New York. Also she is a blogger who shares her experiences, tips, and other informative details about food and cooking. Her recipes are featured on many magazines.
Comments (0)