By Leona Kesler on Nov 05, 2010 with Comments 0
---
WHAT YOU'LL NEED
3 pounds of lamb chops or 2 pounds of boneless beef
2 pieces of green pepper (seeded and cut in 1/4 strips)
3 pieces of large carrots (peeled, then shredded)
peanut oil
2 pieces of large onions (slice into thin pieces)
3 cups of cabbage (rinsed, dried and shredded)
1/4 pound of bean sprouts (rinsed)
garnish
French bread (crisp and thinly sliced)
white rice (boiled)
Pita breads (middle eastern)
sesame seed buns (crisp and warmed)
6 cups of water
1 tablespoon of sugar
3 cups of cilantro or Chinese parsley (minced)
1 cup of sherry or rice wine
2 teaspoons of fresh ginger root (grated)
3 cups of leeks or scallions (chopped)
4 cloves of garlic (crushed)
1 1/2 cups of dark soy sauce
4 Star anise
10 black peppercorns (crushed)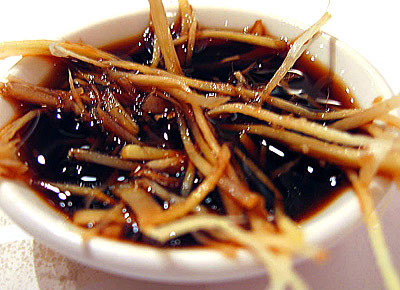 INSTRUCTIONS
Slice the meat into thin slices with a size of about 2-3 inches strips. Get 2 platters; put separately the vegetables on a platter and the meat on another one.
For sauce, mix the following peppercorns, water, soy sauce, garlic and anise and let it simmer for a couple of minutes with the use of a skillet or saucepan. Strain and let the sauce cool.
Then, add the sugar, wine, sugar, 2 cups of leeks or scallions plus 2 cups of cilantro or Chinese parsley.
As the cooking start to progress, refresh the liquid with the parsley and the remaining leeks or scallions.
Then, taste the sauce to check if it is on the right flavour or seasoning.
Pour in the sauce on each bowl intended for the guests.
A word of precaution: Never attempt to taste or use after it has been dipped in with raw meat.
The barbeque process. First, get the cooking or barbeque grill and place it right at the centre (dining table). Heat and grease the surface of the barbeque grill or cooking appliance with the use of a peanut oil. It is best to get rid of all charred food bits with the use of a spatula. Then, put oil to the surface again before cooking.
It would be the guests who will do the work now. Place the vegetables and food right on the platter. Then, put a little bit of oil on the surface of the grill or cooking appliance. Scoop out some sauce and put it on top of the grilled food. Flip the meat with the use of a chopsticks right after 1 minute has lapse.
Then, wait till the meat has reached the desired internal temperature as per guest's preference.
Filed Under: Food & Cooking
About the Author: Leona Kesler is a head-chef at a very popular food restaurant in New York. Also she is a blogger who shares her experiences, tips, and other informative details about food and cooking. Her recipes are featured on many magazines.
Comments (0)