By Leona Kesler on Nov 06, 2017 with Comments 0
---
Seafood is one of the most nutritious sources of food available. Be it the abundance of omega 3 fatty acids or the protein, seafood is must for everyone. Shellfish is one of the various seafood(s) available that is not only nutritious but also extremely tasty. Anyone who has eaten a properly prepared dish of mussels can understand what I'm talking about and attest to the fact that shellfish is the way to go!
Frozen Shellfish is available in abundance in all the supermarket chains. There are also specialty stores that stock frozen seafood so you can stock up your favourite sea food from there. Thus, we are going to see a recipe to prepare frozen mussels. There is, without doubt, some preparation and hard work involved, but you and your family are going to be extremely satisfied once you dig into the tasty meal that you prepared.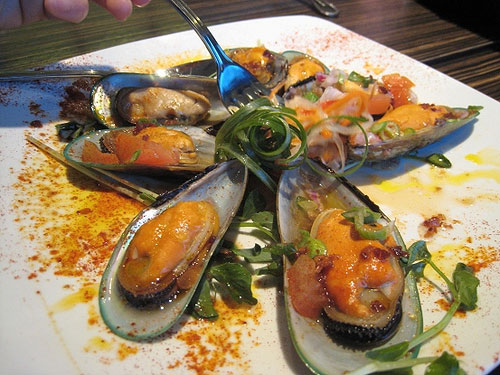 WHAT YOU'LL NEED
fresh mussels – even frozen ones will do, if you are sure that they were cooked before they were frozen
olive oil
salt and pepper
some garlic
pan with a lid that can be closed tightly
container with an airtight lock that can be used for storing the frozen mussels
INSTRUCTIONS
Freeze Fresh Mussels
Get the fresh mussels and clean them thoroughly under cold water. Take a pan with a lid and add olive oil, garlic and onions and heat to a medium flame. After sautéing for some time, you can add a bit of white wine, some parsley and salt and pepper according to taste.
Close the lid tightly and move the pan around so that everything mixes properly. Open after around 2-3 minutes to ensure that the mussels are done, which is indicated by the mussels opening their shells. If not, steam for some more time.
Once done, empty the entire contents, after removing the mussels from the shells, into the airtight containers.
Close the containers and keep it in a freezer for 3-4 months.
Cook Frozen Mussels
Thaw out the mussels. You can do this in the refrigerator or by pouring water over them.
You can now use the mussels directly by heating in a saucepan or you can even add them to a soup or spaghetti.
If the frozen mussels that you used were present along with shells, only use the mussels that open up after thawing. If any shell remains closed, that should be discarded immediately.
TIPS AND WARNINGS
A mussel, like all seafood, is to be ensured to be fresh before eating.
If you are cooking fresh mussels, do not use mussels which have died. There is absolutely no way of telling their freshness.
Filed Under: Food & Cooking
About the Author: Leona Kesler is a head-chef at a very popular food restaurant in New York. Also she is a blogger who shares her experiences, tips, and other informative details about food and cooking. Her recipes are featured on many magazines.
Comments (0)