By Leona Kesler on Oct 21, 2017 with Comments 0
---
Chuck steak can be a tasty option for lunch or dinner. You can prepare this steak inside an oven. It can also be done the stove top. The methods of cooking chuck steak can vary widely. Here is how you can cook chuck steak. Read on for more information
Broth (Beef)
Frying pan with lid
Chuck steak
Oil
Steak marinade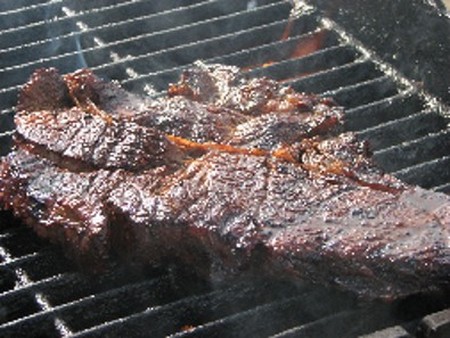 Flour
Gallon-sized plastic bag
Meat thermometer
Flour
Garlic
Butter
Onions
Step 1
Prepare the chuck steal by washing it under cold water. Remove the excess water by blotting with a paper towel. Use the steak marinade to season the meat. Pour the marinade in a plastic zip bag. Now put he chuck steak in. The marinade will soften the fibers of the meat and tenderize it. Citrus, vinegar and wine all yield the same results. Seal the zip bag and place it in the refrigerator. Leave it over night
Step 2
Take the chuck steak out of the marinade. Decide how you will cook the steak. If you want to broil it. Preheat the broiler. Set the steak under the broiler for about sixteen minutes. Turn the steak halfway through. If you want to fry it on top of the stove, then do it will a little oil inside a pan. Heat the oil and fry the steak for 15 minutes turning as needed. If you want to grill the steak, put the steak over a direct flame for 18 minutes. Turn one time.
Step 3
Take the meat off the direct hear. Use the meat thermometer to determine if they steak is done. It should measure 145 degrees for a medium rare result and 160 degrees for a medium result. Well would require more time. Allow the steak to rest for 10 minutes before cutting and serving.
Step 1
Dredge the chuck steak in flour. Tap gently to remove any excess flour.
Step 2
Place two teaspoons oil inside a pan over medium heat. Put the steak into the ooil and fry. Allow the flour to brown. Turn the steal to even cook. Take the steak off the heat and oil. Then, drain on paper towel.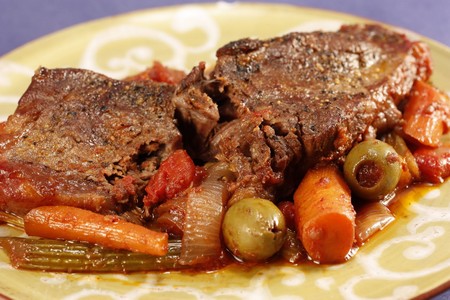 Step 3
Warm a pan. Add butter. And two cloves of garlic and onion to the pan. Season the ingredients. Stir the mix until the onions are soft and translucent. The garlic will turn golden.
Step 4
Put the chuck steaks into the pan with the mix. Cover the entire dish with beef broth. Place a top on the pan and turn the heat down to low setting. Simmer the steak and veggies on this setting for about three or four hours.
Step 5
Serve the steak when it is hot. Enjoy the chuck steak.
Filed Under: Food & Cooking
About the Author: Leona Kesler is a head-chef at a very popular food restaurant in New York. Also she is a blogger who shares her experiences, tips, and other informative details about food and cooking. Her recipes are featured on many magazines.
Comments (0)