By Leona Kesler on Mar 23, 2018 with Comments 0
---
Chicken drumsticks are staples in every home refrigerator. Kids love them and they are the perfect finger food. They are also easy to prepare so busy moms usually have a stock of them in their freezers.
There are many ways to cook chicken drumsticks to make them more appealing to both adults and children. Most of the items that you need are probably readily available in your kitchen anyway so preparations for every type of chicken drumstick-based dish wouldn't take long.
What you will need:
oven
chicken marinade
bread crumbs
ingredients for making fry batter (eggs, flour, salt, pepper, etc)
spices such as rosemary and basil
deep fryer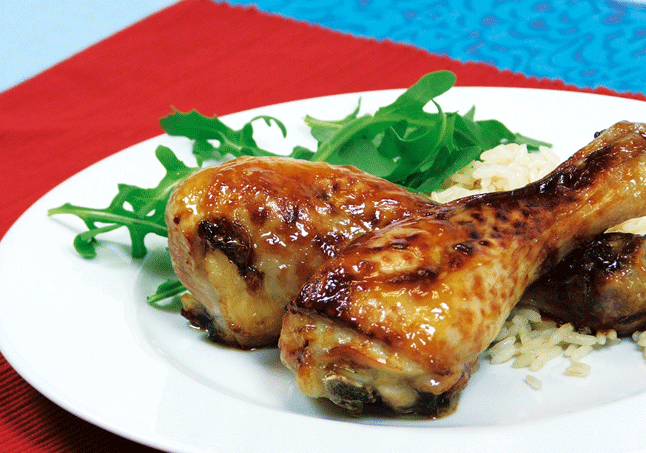 Instructions
Deep fried chicken drumsticks
Defrost the chicken drumsticks. If you're getting your chicken straight from the freezer, you will need to thaw it to make it easier for you to cook it later on. You can just pop it in the microwave and warm it on medium-high for two to three minutes if you're in a hurry.
Prepare the batter. Mix a cup of flour, an egg, salt, pepper and a little water to make the batter. If you want breaded chicken, simply place bread crumbs on one plate and a beaten egg in another.
Dip the chicken drumsticks into the batter and fry. If you're using bread crumbs, dip the chicken into the egg and then coat it in bread crumbs before frying. You need to use a deep fryer for this to make sure that the chicken cooks evenly.
Chicken cooks quickly so you only need to cook it for three to four minutes. Just make sure that the oil is hot before you put the chicken in. To test, place a little batter onto the oil. If it sizzles, then it's ready for the chicken.
Baked chicken drumsticks
Preheat the oven to 350 degrees Fahrenheit.
Prepare the chicken coating. For this, you need to melt a stick of butter (about a tablespoon) in a saucepan placed over medium heat. Pour the melted butter over a shallow dish. Take another plate and spread bread crumbs across it.
Coat each chicken drumstick in butter and then roll in bread crumbs. You can choose to remove the skin first before you coat the chicken in butter although most people prefer the skin on because the cooking it with the skin makes it more moist.
Cover a baking sheet with parchment paper. Place the coated chicken drumsticks on the baking sheet and bake for 50 to 60 minutes or until they assume a golden brown color.
Remove the chicken from the oven. You can serve it immediately with a dip of your choice or you can also store it in an airtight container and refrigerate. Serve it cold with your choice dip.
Tip
To save some time in preparations, you can also marinate your chicken drumsticks before hand and store them in the refrigerator. Marinate the chicken in soy sauce, garlic, herbs such as oregano and rosemary, salt and pepper.
Filed Under: Food & Cooking
About the Author: Leona Kesler is a head-chef at a very popular food restaurant in New York. Also she is a blogger who shares her experiences, tips, and other informative details about food and cooking. Her recipes are featured on many magazines.
Comments (0)