By Leona Kesler on Jan 02, 2018 with Comments 0
---
Brussels sprouts may not be everyone's favorite vegetable. However, if you love the taste of Brussels sprouts, then you will enjoy this simple recipe. You don't have to have any formal training to make this side dish. They are easy to prepare, and they may need a bit of seasoning to enhance the flavors. Sprouts are a quick and convenient side to make for any meal. They have vitamins and are a great alternative to less healthy sides and foods. Brussels sprouts have a strong flavor and it may take some getting use to. These little vitamin packed veggies look like miniature cabbages and can be prepared in no time. If you want to try them for the first time, or you enjoy them a lot and want to try a different way to prepare them then read on. Here is how you can make your own Brussels sprouts. Continue reading.
Items You Will Need:
Sauce Pans
Vegetable Steamer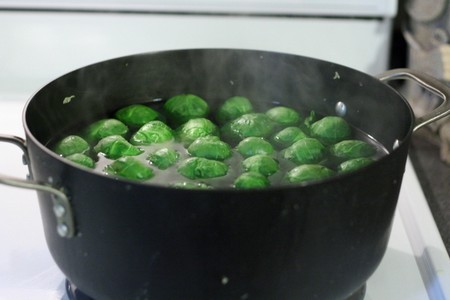 Brussels Sprouts
Groceries
Microwave
Mustard Butter Sauce
Maple Butter Sauce
Garlic
Parsley
Butter
Dijon Mustard
Salt
Pepper
Step 1
Put the Brussels sprouts in a large bowl with tepid water inside the bowl.
Step 2
Clean the Brussels sprouts well. Do this by soaking them in water for at least 10 minutes. Make sure that any dirt or debris is not left inside the Brussels sprouts. There are sometimes even small insects inside the vegetables. Make sure the food is clean.
Step 3
Wash the sprouts well under water. Check for debris.
Step 4
Remove the stems with a sharpened knife. However, be careful not to pull the leaves of the Brussels sprouts off.
Step 5
Slice an "x' shape into the bottom of every Brussels sprout to allow the water in to soften the core of the vegetable.
Step 6
Boil the vegetables for up to 10 minutes to cook.
Step 7
Steam the vegetables for up to five minutes.
Step 8
Use the microwave to cook the vegetables. Add water to the container and put 8 minutes on the timer.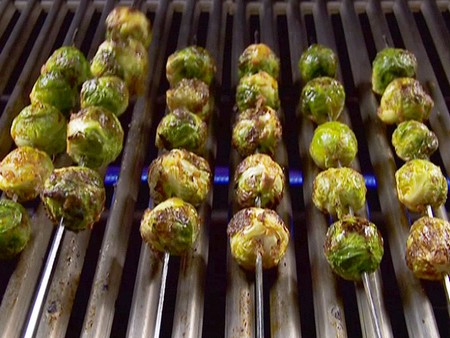 Step 9
If you don't like the bitter quality of Brussels sprouts add a little maple butter. You can also use a mustard butter. These are both delicious ways to make this veggie a bit more tolerable.
Step 10
Chop the Brussels sprouts really fine. Toss the veggies in with some pasta or even add them to your morning eggs to make an omelette. Frittatas are also a great idea. Enjoy your freshly made Brussels sprouts while they are hot.
Suggestions
To make a mustard butter combine 2 teaspoons full of Dijon Mustard, ¼ cup softened butter and a whole clove of garlic. Mince the garlic and dash in some parsley.
Filed Under: Food & Cooking
About the Author: Leona Kesler is a head-chef at a very popular food restaurant in New York. Also she is a blogger who shares her experiences, tips, and other informative details about food and cooking. Her recipes are featured on many magazines.
Comments (0)