By Leona Kesler on Apr 19, 2018 with Comments 0
---
There are different sorts of pumpkin recipes out there and most of them would require to use canned pumpkin. However, do you ever know that you can substitute canned pumpkin with fresh pumpkin? Yes, you can and it is that easy!
For sure you have missed the aroma of eating canned pumpkin pie. Why suffer when you can do something about it. The taste between canned pumpkin and fresh pumpkin is quite distinctive. The best part is, the latter even tastes much better. So, why not make your own pumpkin filling for your pie? In this way, you do not need to bare the taste of canned pumpkin.
It is not rocket science in order to make your fresh pumpkin filling. All it takes is just a pumpkin and couple of kitchen stuff. It's quite simple and even you can ask your little daughter or son to help you out.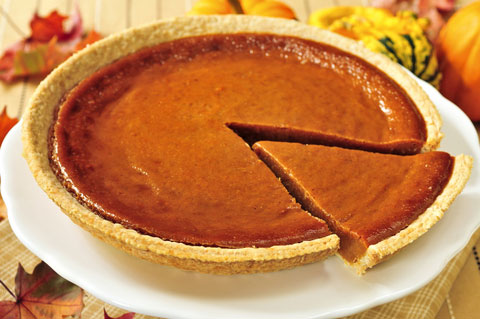 What You'll Need
oven
1/2 cup of water
fork
fresh pumpkin
baking dish
spoon
plastic container
Instructions
Wash the pumpkin and take off the seeds with the use of a fork.
Cut the pumpkin into halves and place them face down on the baking dish.
Add 1/2 cup of water into the pan. This will make the pumpkin's flesh not saggy, instead moist.
Set the oven at 450 degrees. It will take at least 45 minutes until one hour to cook the fresh pumpkin.
With the use of a pork, pierce the pumpkin's skin in order to check whether it's already cook or not.
Take out the flesh from the pumpkin with the use of a spoon and place it inside a plastic container.
There you have it fresh pumpkin's flesh that will surely make your mouth water in making the pumpkin pie. Be sure you are going to make the pie right away; fresh pumpkin tastes good when served right away.
Since you are going to make a pumpkin pie, just set aside the pumpkin filling for couple of minutes for you to prepare for the fresh pumpkin pie recipe. It will take at least half an hour to prepare, then you are going to use the filling right away.
In creating pumpkin pie, you can be more creative and experimental. You can try adding a little bit flavors to your pie. You can pour in other flavors such as vanilla, chili powder or sugar.
Filed Under: Food & Cooking
About the Author: Leona Kesler is a head-chef at a very popular food restaurant in New York. Also she is a blogger who shares her experiences, tips, and other informative details about food and cooking. Her recipes are featured on many magazines.
Comments (0)