By Marie Mayle on Apr 27, 2010 with Comments 0
---
What is causing you to overspend? Perhaps you love shopping and find it hard to resist whatever takes your fancy, or you find it difficult not to be over-generous when you're out with friends. Do you keep buying large rounds of drinks, for instance? Or perhaps it's a case of priorities: some people baulk at the thought of spending £30 on a theatre ticket, but think nothing of spending £40 to £50 a night in a pub or club.
You need to get to know your spending habits and what your priorities are. Look at the reasons why you spend and how you feel when you are buying things.
Some people have emotional reasons for spending money. They get addicted to the emotional high of making a purchase -it makes them feel more in control. Some people take control of their relationship with their partner by doing all the spending, while others are compulsive gamblers or hooked on telephone chat-lines.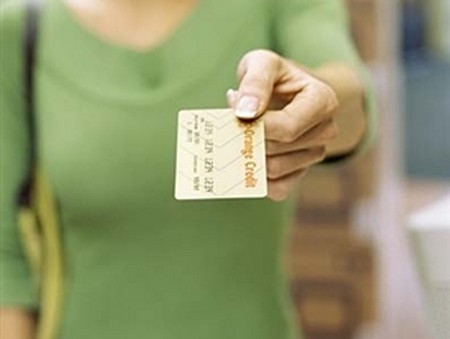 If any of this sounds familiar to you, or your spending has become a compulsion for whatever reason, you need to get some professional advice and support as soon as possible. It is vital that you tackle your need to overspend immediately, or you won't be able to stick to any financial plans or arrangements you make with creditors. Long-term private counselling is expensive, so talk to your GP about it – he or she may be able to refer you somewhere you can get counselling for free. If you prefer to find your own counsellor, make sure that he or she is suitably qualified and that you feel comfortable talking to that person. If you don't, try some­where else.
Some organisations offer free counselling, advice, information or support to help people understand their spending habits and bring them under control. In the first instance try the Consumer Credit Counselling Service. They keep a list of counsellors and organisations that can help you for free, no matter what the reasons are behind your overspending. From compulsive shopping and addictions such as gambling to complex personal relationships, they will usually know of an organisation that can help you.
Forming a battle plan
While you are learning to change your spending habits, here are some emergency tactics you can use to help you avoid spending money when you are out and about:
Leave your chequebook, credit cards and debit cards at home, and take cash with you instead. Cash feels more like real money and is harder to part with.
If you are worried about spending too much cash, take out only a very small amount, say £5, and leave the rest at home.
Keep away from shops. Visit a friend or relative instead, or head for the park, countryside or beach and have a walk or a picnic.
If you simply have to buy something, only allow yourself to go to a jumble sale and restrict yourself to buying one item for under £3.
Don't window shop. This only fuels the desire to buy.
Stay away from advertising on the television and in magazines and newspapers as much as you can.
Don't believe the marketing hype that tells you you'll be more beautiful or successful if you buy a certain product. Learn to insulate yourself against it and recognise the hype for what it is.
If you know you spend to get an emotional high or to ease depression, try doing something else to lift your spirits. Take up a sport or hobby, for example, or watch a comedy on the television – anything you enjoy that will help cheer you up.
Filed Under: Uncategorized
About the Author: Marie Mayle is a contributor to the MegaHowTo team, writer, and entrepreneur based in California USA. She holds a degree in Business Administration. She loves to write about business and finance issues and how to tackle them.
Comments (0)