By Justin Belden on Oct 23, 2010 with Comments 0
---
It is inevitable that unwanted people or objects will sometimes appear in the background of your pictures. This will ruin the composition of your shot and also detract attention from your main subject. As you learned in the example on removing facial blemishes, the Clone Stamp Tool can stamp out such unwanted objects easily. In this tutorial, you will practice using the tool to clean up a background and also learn to use it in a perfectly straight line.
Open the image.
Select the Clone Stamp Tool from the toolbox. In the options bar, set Size to 50 pixels, Mode to Normal, and Opacity to 100%.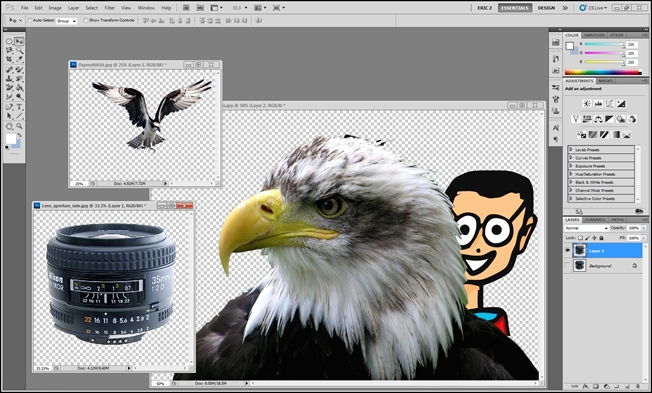 Hold down the Alt key and click on a patch of clear ground near the toy truck and the stick on the right. This creates a copy of the ground as the clone.
Stamp over the toy truck and the stick to cover them up with the clone. Change your clone as you go along to avoid patchiness.
With the Clone Stamp Tool selected, set the Size to 300 pixels in the options bar.
Move the brush over the ground just below the railing to view the brush size.
USING THE SHIFT KEY FOR STRAIGHT LINES
If the object that you are trying to remove has a rather straight outline, like the smokestacks in the following example, you can use the Shift key together with the Clone Stamp Tool to remove it easily.
With the Clone Stamp Tool selected, simply hold down the Shift key and click on one end of the object. Then hold down the Shift key again and click on the other end. The Clone Stamp Tool will remove the area in-between in a straight line.
Filed Under: Computers & Technology
About the Author: Justin Belden is a freelance web & graphic designer with over 15 years' experience. He is also an Avid member of the Design/Development community and a Serial Blogger who loves to help people by sharing interesting and informative tips and trick related to computer and technology.
Comments (0)