By Andrew Reinert on Nov 10, 2010 with Comments 0
---
In general, most wines—specifically red wines—go best with grilled meat. In fact, a lot of wines exhibit their full zest when paired with beef or lamb since the meat brings out the true essence best. The wine and the food have their own characteristics and components; thus, when combined they complements each other's true taste. Once you choose your desired wine or food, look for the best pairing to fully enjoy the experience. You can do this by unraveling the best wine and food combination and knowing for what to look.
Aromatic and flavorful red wines like Californian, Australian or Chilean Cabernet Sauvignons go great with grilled steak. Both wine and meat have their own characteristics that make the combination a well-blended one. For instance, the tannins (a bitter-like aftertaste) in the wines produce a savory and flavorful taste when mixed with the meat's protein. Other good wine options include California Merlots or Hermitages from France's Rhone Valley. To prepare the wine, open it up about 20 minutes before your expected eating time to give time for the wine to really build up and develop its true flavor. A good food combination can make a big difference in your wine experience.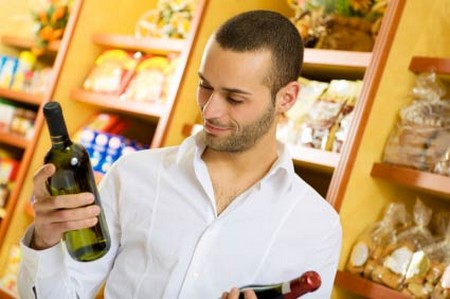 Chianti has high acid contents and is a spicy kind of red wine that comes mostly in cherry and pepper flavors. This can balance well with food high in acid substance such as those found mostly in red sauces. Steak filled with barbecue sauce will pair nicely with a Chianti wine. The wine is also great in spaghetti or pastas with meat balls. A lot of foods with sauces which combine excellently with Chianti wines as well. You can choose a variety of food combinations to bring out the essence and unique flavors of your wine.
Red Bordeaux wine comes from the Bordeaux region in France. One of the most high-class and well-known wines in the word, it goes well with grilled lamb because of its sweet taste. Grilled lamb also pairs nicely with a Spanish Rioja. You can best enjoy first-class wine brands when there is enough food to taste.
Consider a spicy wine to go with a spicy steak. Red Zinfandel, one such spicy wine, pairs well with fiery foods such as a spicy steak. You can marinate the steak in a spicy container and let it stand or absorb the mixture for about 15 minutes prior to cooking or grilling. A peppery Zinfandel from California is an example of the varietal grapes. Restaurants best serve this wine with spicy and hot grilled steak or lamb stew.
Filed Under: Food & Cooking
About the Author: Andrew Reinert is a health care professional who loves to share different tips on health and personal care. He is a regular contributor to MegaHowTo and lives in Canada.
Comments (0)