By Jason Prickett on Apr 24, 2010 with Comments 0
---
There is no direct heat involved in microwave cooking. Waves of energy vibrate molecules, causing friction and heat. Food cooks extremely quickly and then goes on cooking for a short time after the microwave switches off. It is important to follow cooking times exactly, because microwaved food can overcook and spoil very quickly.
Tips for buying a microwave
There is a wide range of microwaves available, from the cheapest, basic microwave that is best for defrosting and heating foods, to more expensive microwaves with additional features such as grills or convection ovens.
The main drawback of the basic microwave is that it cannot brown or crisp-bake food. A microwave with a grill enables you to brown the surface of dishes.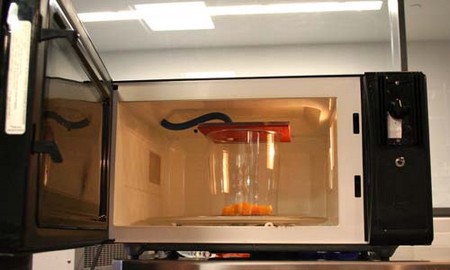 A microwave combined with an electric con­vection oven is around twice the price of the cheapest microwave-only models. However, it will offer more versatility in the food items that you are able to cook.
The size of the turntable will limit the amount you can cook at one time, although you can stack food. I Microwaves make cooking simple with programmes such as auto-defrost and auto-cook, which calculate defrost and cooking times for particular foods.
Use and maintenance
The drawback of microwaving is that you can only cook a limited amount at a time, so it is best to keep meals simple.
Use microwave-safe cookware only. Never use metal dishes, or dishes with a metallic glaze – you'll destroy your microwave.
When heating food, microwave instructions give cooking and standing time. Never skip the standing time – the food will not be cooked.
Stir food halfway through cooking and before eating to eliminate any cold spots. If it is not piping hot, increase the cooking time.
Filed Under: Home & Maintenance
About the Author: Jason Prickett loves to write about home maintenance and stuff you can do yourself instead of hiring any professional. His step by step guides will assist you in completing your home maintenance tasks.
Comments (0)