By Ralph Crutcher on Feb 18, 2010 with Comments 0
---
The most important characteristic of the shaft is flex; you must choose the right amount of flex for your needs. Here are a few rules to consider. The suffer the shaft, the straighter the ball flies. The more flexible the shaft, the farther it flies. However, if you are not strong enough to generate a high clubhead speed, you will loose distance with a stiff shaft. And if you do generate a high speed clubhead speed, you may hit all over the place with a whippy shaft.
Most men tend to overestimate their strength, and buy stiffer shafts than they need. If you are overswinging to get distance, it's a sure sign the shafts in your clubs are too stiff. The right amount of flex will allow you to make solid contact and achieve maximum distance with a controlled swing. So do yourself a favor and don't take your ego into the pro shop.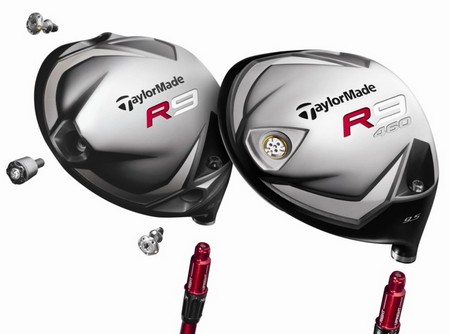 Borrow sample clubs with different shaft flexes. You will find that you tend to slice a ball with a club that is too stiff for you, because it requires more clubhead speed to square the face at impact. A shaft that is too whippy for you on the other hand may lead to a hook. If you find a shaft with which you can hit a mid iron straight, you are on to something. Find out how you fare with distance versus accuracy for the rest of the set.
The two major manufacturers of steel shafts, True Temper and Apollo, offer an enormous range of flexes. To give you some idea, Apollo's Masterflex comes in regular, firm, stiff, tourstiff and extrastiff flexes and that is just one of eleven models of steel shafts they have, which include women's shafts and another range for senior golfers. True Temper offers five steel shaft models and overall makes more than 30 flexes.
Although most players have shafts of the same flex fitted to every club in their bag, you may want more flex for your pitching wedge and sand wedge.
This will allow you to throttle back on the shots that require more finesse. If you are an experienced player, you may start a mix-and-match of flexes according to your needs.
Filed Under: Sports & Fitness
About the Author: By profession, Ralph Crutcher is a swimmer but enjoys playing football, Golf, and regularly goes to the gym to keep himself fit and healthy. This is one of the reasons; he likes to write about sports and fitness.
Comments (0)