By Fred Goodson on Mar 08, 2010 with Comments 0
---
The nature of working with horses dictates that the clothing you wear must be extremely practical at all times. The major considerations here are safety, practicality for cleaning and comfort. You will find that neat clothing that fits well but not too tightly is the easiest and most comfortable to move around in.
Legwear
Jodhpurs or jeans are the best options for working with horses, being both versatile and practical. Jodhpurs are available in a wide range of colors, but navy, brown or black are most practical for yard work. In warmer weather, shorts will help you keep cool if you are not planning to ride.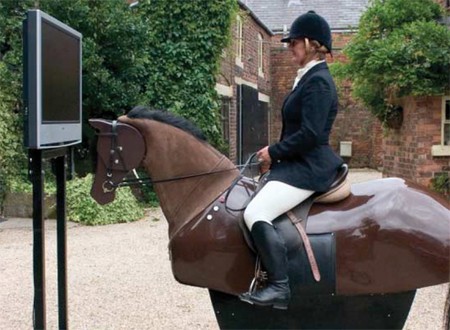 Tops
A large range of tops that are both fashionable and practical are available nowadays for any time of the year. In spring or autumn, the classic polo shirt or sweatshirt can be used under a lightweight jacket that comes complete with many pockets. In the winter months, choose from waterproof full-length riding coats to fully fitted, down-filled jackets for freezing, early-morning starts at the yard.
Footwear
It is very important that you wear suitable footwear at all times-a misplaced hoof can cause much damage to a handler's foot. Yard boots or leather jodhpur boots offer good protection. The soles usually have a good tread that gives secure footing when handling horses. Some boots are now available with protective toecaps. Do not Wear open-toed shoes or sandals.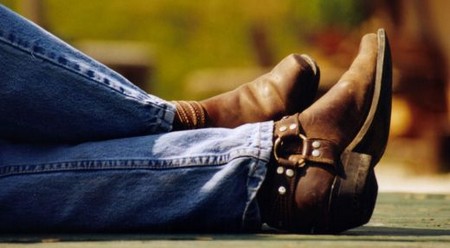 Cell phones
Cell phones are an almost essential item these days. Although they often reside inside pockets, there are now some cell phone holders available that are strong and waterproof and designed to be worn either on the arm or around the top of the calf to allow for easy access. If you need to be regularly available by phone, then another consideration is to use a hands-free set. It is difficult and not always safe to deal with a horse, either schooling or leading, if one hand is used for taking a call. With a hands-free phone everyone's safety is considered. Ensure you keep the ring volume down.
Filed Under: Pets & Animals
About the Author: Fred Goodson has a passion for pets and animals. He has 4 dogs and is planning to have another one. He is also a blogger who writes about pets and animals. Currently, he is living in New Jersey.
Comments (0)