By Justin Belden on Jul 24, 2010 with Comments 0
---
A camcorder is one of the popular gadgets used nowadays. This electronic device has a camera recorder and a video. In the early days, camcorders used analog recording. Nowadays, these analog recording is being gradually replaced by digital recording.
While buying a high-ended camcorder, different things are needed to be considered like features and price. Below are some tips which will help to select the good high-end camcorder.
First search available camcorders. To do this, search the camcorders online. Look for different sites having list of camcorders which are available today. Look for reviews stated about products carefully. Ensure that you make an extensive comparative study of different camcorders.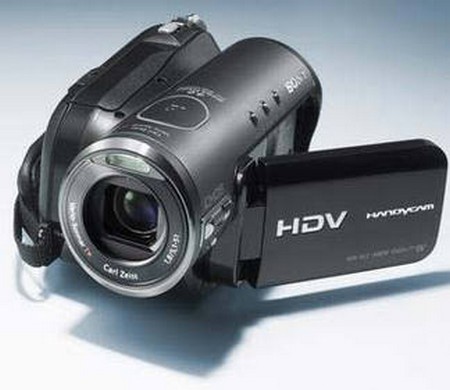 Compare and sort out the various camcorders. Once you find the right website, make a list of those in which you are interested. Check with the features of camcorders in the list. Check which feature will be useful to you. Ensure to buy camcorder that meets your needs. Consider the features like photo features, optical zoom, image stabilization and audio recording.
The camcorder must have high-powered lenses for zooming up to about 10x. Coming to the photo features, determine whether it has burst shooting, scene modes, exposure and flash control. For audio recording, check whether it can record audios in Dolby Digital (5.1). Good camcorder will avoid blurry videos despite shakes.
Check the resolution also as it is an important factor. Like in TVs, camcorders also have high definition standard modes so look for those. The high definitions allow viewing any file on wide-screen as in televisions.
Look the media format too. As, the type of media it uses creates overall user experience, such as the weight, size, battery life and performance. Look for the model which can record to built-in flash drives, hard disks and also flash memory cards. Better to look for a camcorder which can directly record to high-end discs, such as Blue-rays.
Consider the styles also. High-ended camcorders come in various colors and styles. Although these styles are for fashion purposes, consider this. Try to buy with a style which reflects your personalities. Camcorders doesn't need to be functional only, but can be stylish also.
Determine its price. After checking the important features and other effects in choosing a high-ended camcorder, now check out and then compare the prices for different models. When you are buying a camcorder online, ensure to have an estimation of shipping cost too. Once you find the right model, purchase it. Make sure to keep the receipt as this is important when you want to return the set or in order to get any warranty services from them.
Buying the camcorder would be exciting. However, take some time to research and ensure that you get the best deal. These tips would have helped you to shop the good high-end camcorder.
Further Readings:
Filed Under: Computers & Technology
About the Author: Justin Belden is a freelance web & graphic designer with over 15 years' experience. He is also an Avid member of the Design/Development community and a Serial Blogger who loves to help people by sharing interesting and informative tips and trick related to computer and technology.
Comments (0)