By Ralph Crutcher on Feb 18, 2010 with Comments 0
---
Is second-hand second best? While shiny, new clubs are certainly an attraction, all you really want is equipment that gets the job done on the course. If you are not going to spend a lot of money, fbeware of cheap new clubs which may be of poor quality or workmanship. But you could buy a set of second-hand clubs that are well made and can be fitted with good shafts and grips for the same price.
Purchasing second-hand equipment should be the choice of the beginner and the junior player, for they will need to update their equipment soon as their play improves. A junior taking up golf at the age of, say ten, may well need to have his or her clubs upgraded every year.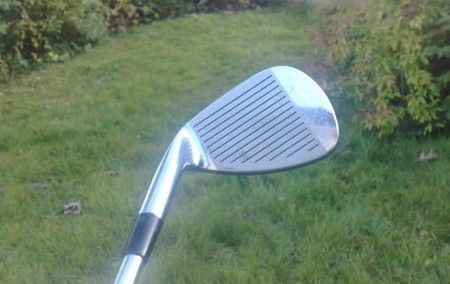 As good persimmon-headed woods are becoming increasingly rare, many players look through the bargain barrels in pro shops and golf stores, for old woods that are in poor condition, but that can easily be fixed. You could also pick up a good utility club, like a sand wedge or putter, simply by having a good look around.
Most golfer buy new clubs when their equipment starts showing signs of wear and tear. Often this is the wrong choice.
If you get the opportunity to attend a pro tournament, go to the practice range and take a peek in some of the players' bags. You'll be amazed at the seemingly poor quality of some of the clubs you see, looking at the clubheads. Old sand wedges and putters and even whole sets of well worn clubs are common.
Professionals select their clubs with lies and lofts to their liking and have top quality shafts and grips fitted to them. And while the overall composition of the club is carefully considered, if you asked any professional what the single most important component of the club is, they would say the shaft.
Amateur golfers on the other hand think of the clubhead as the business end of a golf club, and don't even bother to have new shafts and grips fitted to their clubs regularly. This should be done every three years if you play more than thirty rounds a year. Instead, most players will go out and purchase new gear.
Really, very few clubheads are worn out by that time, and there is a range of services now available to make your old clubs as good as new. A set of stainless steel-headed clubs, which are used by the majority of golfers, will last for years and years. You can easily get your club pro to grind away any nicks and machine-buff the heads.
From there it is simply a matter of having new shafts and grips fitted to your specifications and having the pro check the lies and lofts of each club and adjust them if need be. All of this is not cheap, but it will cost considerably less than purchasing a new set of clubs.
Not all clubheads last indefinitely. Mild steel heads will wear out fairly quickly and while these can be rechromed it may not be enough if the faces are wearing back through play and practice. Soft alloys such as beryllium-copper are also susceptible to rapid wear.
Irons can be regrooved if the faces are worn to a large degree but you must consider the following:
By this stage your irons are just about at the end of their usefullness, and:
You must get the regrooving done by an expert who will ensure the grooves adhere to the Rules of Golf.
With woods, it is the same story, although there are more golfers who have their woods renovated because it is a simpler process. Returning a wood to as-new condition is often a matter of sanding back the head, applying some wood stain or paint and dipping it in the right clear varnish. Fit a new shaft and grip and have the binding replaced and your club will look like one from the showroom. As the market continues to be flooded with metal woods, it is worth your while to keep your persimmon.
Filed Under: Sports & Fitness
About the Author: By profession, Ralph Crutcher is a swimmer but enjoys playing football, Golf, and regularly goes to the gym to keep himself fit and healthy. This is one of the reasons; he likes to write about sports and fitness.
Comments (0)