By Justin Belden on Jun 17, 2010 with Comments 0
---
Recent advancement in the mobile phone technology has attracted more customers and it is widely used in everywhere now. Mobile phones are not just used for making calls and sending text messages. They are now used for various other purposes too. Modern mobile phone has advanced features such as music player, internet connectivity, camera and lot more. There are many applications available for mobile phones which attract many users. And those applications are available in internet in large number. If you are confused to choose a best application for your mobile phone this article will help you to select a right one.
Mobile phone applications are just like a software tool installed in the computer. It is an add-on facility to help you in various needs. Before you select an application for your mobile phone consider your day to day needs and work you involved are interested in. Because the application you use should not only be entertaining but also more useful for your personal development.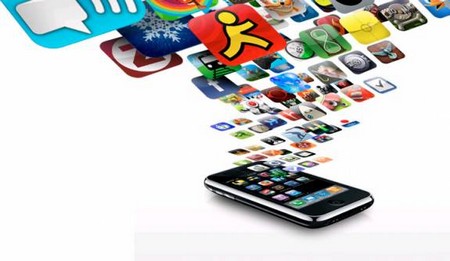 More number of applications is available online. You can also have an option of online shopping of those applications from amazon. It provides you with the best mobile phone application with latest version of it. You have the option to search online, check whether that application suites your mobile phone. You can also view the reviews of those applications. Those applications can be downloaded or purchased instantly to your mobile phone.
There are some applications which help you to manage your funds. One such website is Mint.com; it offers free application to have an account over your financial details. The application helps you to track your funds and tells whether you can afford more for shopping or how much you should limit and much more in single application. You can also try similar applications such as intuit, chase and PayPal.
You can always be updated when you are connected to internet from your mobile phone. It gives access to browse different websites, to check emails and connected with your friends through various social networking sites. Advanced Google mobile offers you the best browser for your mobile, where you can quickly access through the search engine and number of Google services.
With all these features in your mobile you can really access everything by the touch of your mobile phone. The new advancement and various applications for mobile phones makes it more powerful tool for this generation. It's in your hand to choose the best application those suites you and put it all together to upgrade yourself and to improve your life style. So choose wise applications for your mobile and enjoy whole.
Filed Under: Computers & Technology
About the Author: Justin Belden is a freelance web & graphic designer with over 15 years' experience. He is also an Avid member of the Design/Development community and a Serial Blogger who loves to help people by sharing interesting and informative tips and trick related to computer and technology.
Comments (0)