By Leona Kesler on Oct 27, 2010 with Comments 0
---
If you love coffee, get the best taste and flavor by learning how to select coffee beans. These few tips for choosing the best coffee beans can let you enjoy your coffee ritual even more.
Don't buy coffee from any old store or supermarket. Go to specialized shops where the employees can teach you about the differences between coffees and offer advice on what to purchase. A coffee subscription is an ideal way for coffee lovers to get their daily fix with minimal fuss. Subscribers can choose from a number of different services, depending on their personal needs and preferences. Specialized shops even let you have a taste of the coffees before making a choice.
Coffee lovers everywhere know the following golden rule: freshly roasted coffee tastes the best. Specialized shops have a habit of roasting coffee on a daily basis. If you don't have time to visit a specialized shop and want to get the coffee together with your other groceries, just check the label on the coffee bag. It should say when the coffee was roasted. Choose the most recent date.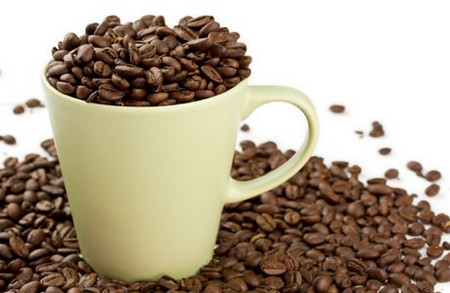 You can also choose to grind your coffee at home and buy coffee beans. When choosing the beans, keep in mind that broken beans are a sign the coffee is not of the highest quality. Avoid buying splintered beans if you want a savory coffee.
Take you time to smell and look at the coffee beans. Quality coffee beans look good and will charm your senses.
You will find many different types of coffees on the market. If you want a change from your regular coffee, you can try floral-tasting or nutty coffees. Try the different flavors to see which one you enjoy the most.
Coffee beans grow in different parts of the world. If you have a particular passion for coffee, do a bit of research on the types of coffee and from where they come. Each coffee has a different flavor. Try coffees that come from different regions and see which one best suits your taste.
You can roast coffee beans in different styles. The "French roast," for example, marks a darker roast. Take your time to taste coffee made from beans roasted in different styles and see which one you like most.
Blended coffees remain a popular choice. You can go with the classic blends, such as the Mocha-Java one made of coffee beans from Yemen and Java, or you can look for special blends made by specialized shops. You might find yourself surprised by the new flavors you'll love.
Don't buy high quantities of coffee. Remember that freshly roasted coffee is the best, so get your coffee fresh. Also, make sure you store coffee in a container that doesn't allow too much air to go in. Consider storing your coffee in the freezer if you don't plan to use it for a while.
Filed Under: Food & Cooking
About the Author: Leona Kesler is a head-chef at a very popular food restaurant in New York. Also she is a blogger who shares her experiences, tips, and other informative details about food and cooking. Her recipes are featured on many magazines.
Comments (0)