By Justin Belden on Jun 17, 2010 with Comments 0
---
Nowadays people are interested to buy digital cameras than 35mm film camera. As technology is developed digital camera is becoming more compact and smaller. To decide for the digital camera and other camera equipment we need, basic knowledge about it is very essential one.
Types available
For children and beginners low resolution camera of about 1 to 2 megapixel is enough. They are cheaper and good pictures can be taken that is suitable for sending email. The size of file is smaller and suits for sharing due its lower resolution. Pictures will not be clear when they are enlarged for printing.
For people who shoots more pictures and printed for keeping them in albums and give it to friends, needs resolution of about 3 to 5 megapixel.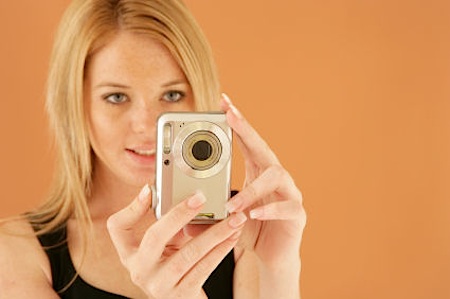 Amateur photographers use 5 to 7 megapixel camera which is suitable to shoot nature and landscape.
It has advanced features and has attachments for making photos better. Higher resolution are useful for graphical and art works. They can be printed in large formats.
Professional photographer chooses 8 to 12 megapixel camera, which are expensive. Spectacular pictures can be taken using this high resolution camera. They are printed for publication and large formats are printed clearly.
Factors to be considered
According to the type listed above the camera which is suitable for us has to be decided. The size of camera has to be determined according to our lifestyle. There are various size of digital camera available, which does not decide the power of camera. There are compact camera which can be fitted in small bag. According to the users wish the camera can be selected colorful and in trendier design.
We should also decide based on the connection of camera with PC for downloading photos from camera. Model should be compatible with computer. External plugs are needed to connect PC with camera.
According to the budget, features, performance and brand we have to decide the model of camera we need. Just as other products that we buy in market, prices have to compare. Check the accessories of each model and warranty offered by manufacturers. Check whether the store has return policy, this is useful when digital cameras are gifted.
Choose digital camera based on the usage, capability and features of camera ease to use and price. And also consider compatibility of camera with PC software and hardware.
Filed Under: Computers & Technology
About the Author: Justin Belden is a freelance web & graphic designer with over 15 years' experience. He is also an Avid member of the Design/Development community and a Serial Blogger who loves to help people by sharing interesting and informative tips and trick related to computer and technology.
Comments (0)