By Marie Mayle on Mar 08, 2010 with Comments 0
---
If you are offering a service, it might not be appropriate to work from home because of lack of space. Perhaps you are in partnership, and it would not be sensible to work from the home of either or any of the partners. In these cases you will be looking for office accommodation to rent, check out these services now!
You need to consider:
what size you need
access to your office
security
health and safety and
cost
There are, however, additional matters to be considered when renting office accommodation.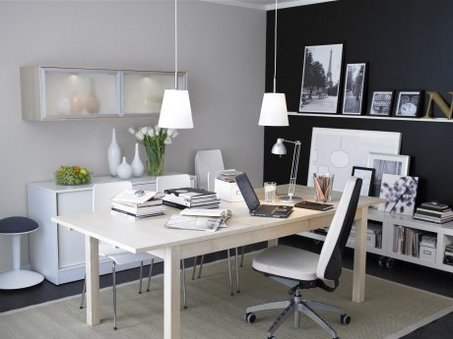 Image
A good address and prestigious offices are vital to some businesses. For example, an interior design consultancy needs an address and office premises and furniture in keeping with its up-market image. It is worth looking in areas which are being gentrified as well as those which are well established as prestige areas. If you can get in early in an area which is about to move up-market, so much the better.
Again it will depend on whether clients come to you or you go to them, but it is unusual for your offices never to be visited by potential clients, whatever your business. Therefore you need offices into which you will not be ashamed to welcome visitors, without going into unnecessary expense.
Services
Sometimes office accommodation comes with certain services, such as office cleaning at Alliance Select, commercial window cleaning, reception, switchboard, fax, mail in and out. You should check which of these services is included in the rent, if any.
When visiting the premises, if it is an office block of which you intend to rent one small part, note how well the reception area is maintained, whether the grass (if any) is cut, whether the plants are tended and how well you are received by the Receptionist. These are all indicative of how well the building is run and this is an indication of the image that will be conveyed to your own clients.
If you are planning to rent premises above shops, visit during the busiest time of the day so that you can judge the noise levels or smells from neighbouring premises to see whether they are acceptable.
Accommodation
When calculating the square footage of accommodation you require, remember to take account of the provisions of the Offices, Shops and Railway Premises Act 1963, which lays down, among other things, how much working space each person should have, and what toilet facilities should be available. Look for adequate power points for your office machinery and desk lamps, and check that the temperature can be regulated so that it is not too cold for the people nor too hot for the equipment. You should also check the types of furniture that will fit in the office space such as an executive standing desk, tables, cabinets, and chairs.
Office workers normally require either good car parking facilities or easy access to shops and public transport.
Filed Under: General How To's
About the Author: Marie Mayle is a contributor to the MegaHowTo team, writer, and entrepreneur based in California USA. She holds a degree in Business Administration. She loves to write about business and finance issues and how to tackle them.
Comments (0)