By Jason Prickett on Jan 09, 2010 with Comments 0
---
Food can be cooked on a gas or electric hob, in a gas or electric oven or in a grill (usually only electric). These different ways of cooking food can also be combined, as they usually are, in a stove. This stove in turn can be either all electric, all gas, or best of all a gas appliance with electric ignition and energy saving controls. There is yet another approach to cooking where space heating, water heating and cooking are all combined in an appliance such as an Aga—a logical integration descended from the old kitchen range. However, at present Agas lack the sophisticated electronic controls which could make them more energy efficient.
The initial cost of electric cookers is less than that of gas cookers. However, tests carried out by Which? magazine have shown that electric cookers cost about three times as much to use as gas cookers. If we then compare the amount of CO: produced it could amount to four times as much! There are some electric cookers that are more efficient at transferring the energy to the pot or the food, such as microwave ovens or induction loop cookers: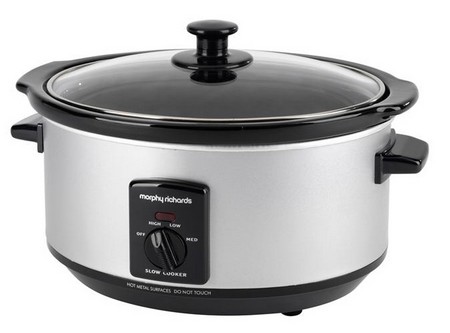 Microwave ovens—these save up to a third of the energy when compared to a standard electric cooker, making them a little more competitive. However there are a number of factors involved in the energy usage, such as the amount of food that is being cooked and the receptacle that is being used to hold the food.
Induction loop cooking—saves about 10-20% over conventional elec­tric cookers. Such cookers are not very common.
These savings are insufficient to overcome the ecological disadvantage of using electricity for cooking.
Choosing an energy saving cooker
In terms of the choice of fuel, gas is the obvious choice if you have a mains supply (use propane or butane if not). If you need propane gas refilling services, then you may consider contacting a propane gas delivery company.
Buy a gas stove that incorporates electronic controls to save energy and save on wasteful pilot lights.
Cookers are not very efficient at cooking small quantities of food—plan carefully how you intend to do this at the same time as buying your stove and pans. A microwave may sometimes be a more efficient answer if you are heating a lot of small portions. Having a range of pans of different sizes that are shaped correctly for the type of stove you have is also important.
Two final points should be made here that have a bearing on your consump­tion patterns, as well as on energy conservation:
Remember that good quality food is generally healthier if you eat it raw rather than cooked!
Eat less! On average in Western society we eat far too much.
Filed Under: Home & Maintenance
About the Author: Jason Prickett loves to write about home maintenance and stuff you can do yourself instead of hiring any professional. His step by step guides will assist you in completing your home maintenance tasks.
Comments (0)