By Marie Mayle on Mar 08, 2010 with Comments 0
---
Retailers, of course, are interested in different kinds of property from the predominantly manufacturing, craft and workshop premises emphasised so far. When purchasing retail premises, it is more common to buy an existing business together with the freehold or lease of the actual premises, or you could consider looking into commercial leases as another option. In such cases it is important to explore the track record and future prospects of the business you are buying as well as the merits of the property. Examining past trading accounts is therefore essential. Small shops tend to sell for the value of the property with fixtures, fittings and stock, plus goodwill (a crude estimate of the reput­ation of the business, usually valued at between one and two years' profit).
Some retail premises also have associated living accommo­dation in a flat or maisonette above the shop; this may have direct access to the shop floor. Living literally on top of the business can be claustrophobic. It is tempting to pop down and check the stock or tidy displays; psychologically you may never escape the business world. On the other hand, living over the shop is usually cheaper and more convenient than having a separate home and business and will certainly help to improve security. Either way, it is still recommended to hire security guards for the security of your business, as well as the your customers.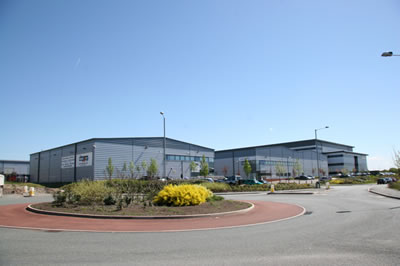 In terms of location, retail outlets can be classified into three main groups:
Town centres. Here the volume of turnover per unit area is at its peak. The majority of shops are selling comparison goods (eg clothing) where customers check on alternative products for style, quality and price before making a purchase. A range of banking, commercial and transport services are close at hand. Another advantage is that the physical fabric of the buildings, their interior design and levels of finish tend to be of high quality. This is particu­larly true of the new enclosed shopping malls (eg Eldon Square in Newcastle and Brent Cross in North London) with their modern decor and controlled environmental conditions. By contrast, on the margins of the town centre and lining the roads leading out, there is often a stock of older, less glossy shops trading in a different market situ­ation. This is the retail equivalent of the old, inner-city industrial premises outlined earlier.
District high streets. These operate as 'mini town centres' but serve a local neighbourhood rather than the whole town. In addition to outlets selling comparison goods, there is an increased role for convenience shopping (every­day grocery and household items). The quality of the buildings, their interior finish and the products sold usually reflect the social class and income level of the population in the surrounding area.
Local stores. Whether these take the form of a parade of four to five outlets or a more isolated corner store, their function is to provide convenience goods for the immedi­ate locality. The shops, once again, reflect the social characteristics of the area they serve but their more restricted geographical catchment generally results in lower turnover and less well finished premises. A particular variant of the local store is the village shop. This can offer obvious social and environmental attractions but, as with other local stores, their number has been affected by the increased ownership of cars, fridges and freezers and by the related rise of superstores and hypermarkets.
Within each of these main retail groups, you want to inspect individual premises that will vary in their size, frontage length, tenure, age, condition, loading and parking facilities and in the extent of local com­petition. As a result, rental costs also show considerable vari­ation. For example, if that parking facilities aren't appropriately marked then rent for that premise will be much lower since you'd have to call in a pavement marking service.
Rents for retail premises range much more widely than for the industrial and workshop premises considered earlier. This is because the success or failure of a shop is usually heavily dependent on its location. Indeed, in the words of the old maxim, there are only three requirements for success in retailing: 'location, location and location'. Prime retailing space in Central London currently costs £200.00 per square foot (excluding rates). By contrast a local corner store in a provincial city might cost as little as £5.00 per square foot. Faced with such contrasts it is obviously essential, through contact with local estate agents, to find out about rental levels in your own particular area. Further advice on property and other problems facing prospective retailers can be found in Buying a Shop by A St J Price. You might also find it useful to consult How to Buy a Business by P Farrell (both books published by Kogan Page).
Filed Under: General How To's
About the Author: Marie Mayle is a contributor to the MegaHowTo team, writer, and entrepreneur based in California USA. She holds a degree in Business Administration. She loves to write about business and finance issues and how to tackle them.
Comments (0)