By Jason Prickett on Jan 24, 2010 with Comments 0
---
Carpet is a very popular way of covering floors. Luxurious and warm underfoot, it is quiet can be colourful and adds considerably to the warmth of a room. There are many different types of carpet on the market. They vary greatly in their construction, material and style, and your choice will depend on various factors.
When choosing a new carpet for your carpet installation there is one major factor you will be bearing in mind. Where is the carpet to be laid? If the site is a busy thoroughfare, such as a hallway, or a room which will see a lot of wear, such as a playroom, you will need a durable carpet However, if it is for a bedroom, durability is not of prime consideration – you will probably choose the carpet purely on its looks and for underfoot comfort. If choosing carpeting for kitchens and bathrooms you will want both an easy-to-clean and water-resistant surface.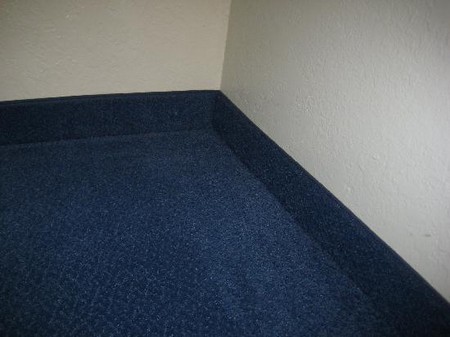 CARPET CONSTRUCTION
Carpets can be made in one of three ways: bonded, tufted or woven.
Bones carpet, also known as 'needlefelt', has the fibres punched into an adhesive backing and heat is then applied to secure them. A second backing layer is then usually applied. Bonded carpets are fairly cheap to make and do not have any 'pile'. Carpet tiles are generally made this way.
Tufted carpet, the most popular kind, has tufts of pile stitched into a pre-woven backing and then secured with latex adhesive. A second backing layer, sometimes incorporating a foam underlay, is then added to strengthen the carpet.
Woven carpet is the most expensive (and luxurious) type. Here the pile and the backing are woven together to produce a strong and durable result. Two different methods are used for the weaving process: Axminster carpets can cope with several different colours so can be richly patterned, while Wilton carpets generally have no more than five colours and are often made in a single colour from continuous strands of material.
CARPET MATERIALS
Carpets can be made from a wide variety of both natural and man-made materials. The most commonly used materials are wool, nylon, acrylic and polypropylene.
Wool carpets are the most expensive, but resist wear well, are warm and soft and easy to clean. They are harder wearing when mixed with a synthetic fibre – 80 per cent wool and 20 per cent acrylic, for example.
Nylon carpets are extremely hardwearing and the more expensive types can feel nearly as soft as wool. Cheaper nylon carpets often attract dirt and feel harsh to the touch.
Acrylic carpets are cheaper than wool, but more expensive than nylon. They wear well and look and feel like wool. Acrylic fibres (often sold under brand names such as Acrilan, Courtelle, Dralon and Orion) are often blended with other materials in carpet manufacture.
Polypropylene carpets are inexpensive and very durable, but can have a rather harsh feel. Polypropylene does not resist flattening well, so is often used in short pile carpets or in carpet tiles and may be incorporated with other fabrics.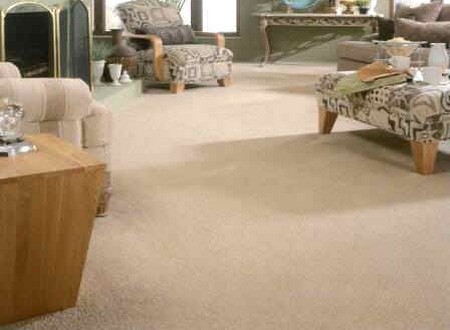 MATTINGS
Mats made from natural fibres have been used for years as floor coverings and are now very popular in the home. The main fibres are coir (from coconut fibre), sisal (from tropical bushes) and seagrass. All come in a variety of colours, weaves and patterns and they are hardwearing, soft (though coir is a little 'hairy') and easy to clean.
The mattings are supplied with a latex backing (so no separate underlay is needed) and come in 4 m (13 ft) widths so they can be fitted from wall to wall. They are held down to the floor with adhesive, but do not need to be stretched.
Filed Under: Home & Maintenance
About the Author: Jason Prickett loves to write about home maintenance and stuff you can do yourself instead of hiring any professional. His step by step guides will assist you in completing your home maintenance tasks.
Comments (0)