By Ralph Crutcher on Feb 18, 2010 with Comments 0
---
Whether simple in design or weird and wonderful, the putter is the club which engenders more feeling than any other in the golfer's bag. The putter can drive you to distraction or be your best friend. Some golfers may use the same putter for thirty years, others may have tried hundreds.
You will have to experiment a lot to find a putter to suit your style. It must instill confidence in you. If you're certain you're going to hole a putt, there's every chance you will.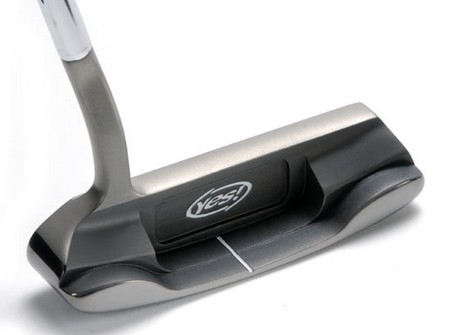 Materials
A variety of materials ranging from metals, carbon steel, brass, lead, copper and aluminium to modern plastics are used in the manufacture of putter heads. Manganese-bronze and beryllium-copper are heavier than steel and have a softer feel on contact with the ball. As a rule of thumb, heavier putters are preferred on slow greens and lighter putters on fast greens.
Other producers use mild steel and brass for putter heads, both of which have a softer feel than stainless steel, without the added weight of manganese-bronze or beryllium-copper.
The total weight of putters can range from 14 to 23 ounces.
Shapes
While there are thousands of different putters available, there are just three basic head designs: mallet, blade and perimeter-weighted.
Mallets have been used since golf greens were first manicured to provide a reliable putting surface. The mallet is pretty much a smaller version of a wood with the same clubhead shape, but with a shallow face. The first mallets were made from wood before the move to metal. As the long game clubs, mallets have their hosel at the heel. They are still being produced today.
The blade is a simple, clean design. Early models were quite thin, almost like a 1-iron. Some have flanges added to place more weight on the bottom of the blade, assisting you to produce a better pendulum-stroke, which is one of the most effective ways to putt.
Blades either come with the hosel at the heel like Jack Nicklaus' George Low Wizard 600, which the Golden Bear used in all but one of his major championship victories, or with a hosel fitted almost near the centre of the clubhead like the Acushnet Bullseye, which I use.
Perimeter-weighted putters were introduced in the 1960s to balance the clubhead better and to expand the sweet spot. Using these putters will give you a better roll from your off-centre hits. Ping produces about 70 models of these, most of which have offset heads or pronounced goose-neck hosels.
Shafts
While the standard putter lengths vary between 32 and 38 inches, you should choose the one fitting your style of putting best. You may want to have a longer shaft, if you are standing more upright when you putt.
You can even opt for the broomstick putter, which is a perimeter-weighted model with an extra long shaft, designed to take wrist action out of putting. With a broomstick putter, you have to hold the top of the grip close to your chest with one hand, while the other holds the grip where you would hold a conventional putter. The broomstick putter helped a few professionals to overcome the yips, a sort of hiccup in the putting stroke.
While this is something few amateurs ever contemplate, professionals will look at the flex of their putter shafts. There is a trend towards light graphite and titanium shafts, because they give you a better feel for the putter head.
Loft and Lie
Putters need a loft so that the ball gets airborne slightly before it starts to roll. Putters without loft tend to press the ball into the turf and let it skid across the green, making it difficult to hole out.
The standard loft of putters varies between 0° and 5°, averaging around 3°. If you are often playing on longer grass, you may need more loft, or less, if the greens on your home course are particularly smooth.
Another important consideration is the lie you want in your putter, the angle at which the shaft is attached to the clubhead, which can lie anywhere between 66° and 79°. Do you want it flat, so that you position the putter farther from the body? If you stand farther from the ball, you will putt with more of an inside-out stroke so that you push the ball toward the hole.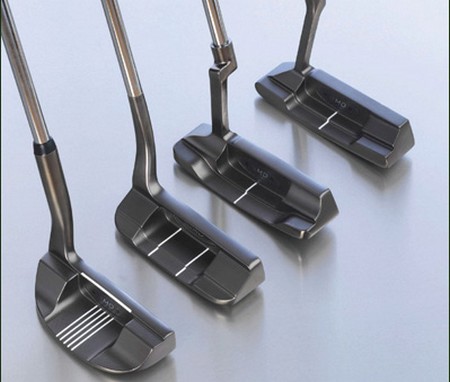 If you prefer a more upright lie, you will stand closer to the ball. This position will promote more of a straight back-and-through stroke. You feel the putter staying close to your body, and the stroke is more a direct hit.
How to Choose?
The putter is the one club for which the golfer's strength and ball striking ability do not count. It is also the club with which a consistent level of performance is hardest to maintain. It is possible for a high handicapper to putt like a professional and vice versa. That would be impossible with the driver or just about any other club in the bag. Rather than your ability, you need to consider your style of putting to select the right club for you.
Filed Under: Sports & Fitness
About the Author: By profession, Ralph Crutcher is a swimmer but enjoys playing football, Golf, and regularly goes to the gym to keep himself fit and healthy. This is one of the reasons; he likes to write about sports and fitness.
Comments (0)